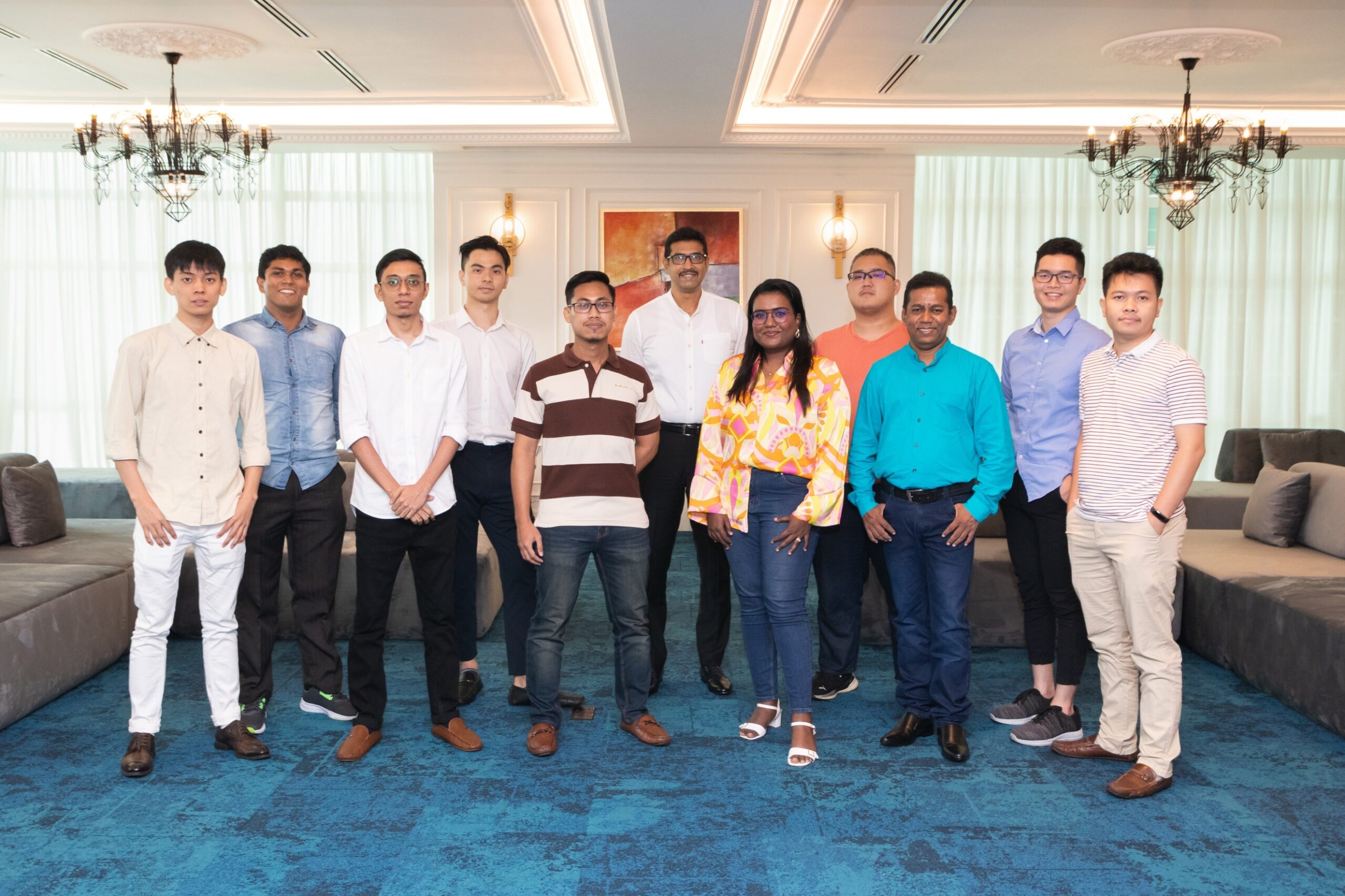 99x commenced operations at its technology centre in Malaysia, as part of its global expansion strategy. The technology centre was recently recognized with the Malaysia Digital status by the Malaysia Digital Economy Corporation (MDEC) as a contributor towards the Malaysian digital ecosystem. 99x also intends to collaborate with leading tech universities to build digital product engineering competencies.
Mano Sekaram, Founder and CEO of 99x commented, "Global expansion was always a priority in our growth ambitions. The capital investment in 2021 set the platform on which to expand our presence both in Europe and in Asia, resulting in our technology centre in Malaysia. While we evaluated many countries, Malaysia topped the list based on synergies across cultural fit, communication skills, proximity, and access to talent. Another factor was Malaysia being a popular hub for higher education. This expansion will provide opportunities for some of our senior employees to take on global consulting roles and stints to work out of our Malaysian office".
MDEC collaborated with 99x from the inception of the Malaysia Digital (MD) application process. Mahadhir Aziz, Chief Executive Officer of MDEC commented, "We are thrilled to recognize 99x as a MD certified company, propelling the Malaysian digital ecosystem to new heights. Their collaboration and strategic expansion plans not only showcase their dedication but also underscores their resolute decision to choose Malaysia as their regional hub, bringing us one step closer towards our goal of firmly establishing Malaysia as the digital hub of ASEAN. The MD national strategic initiative aims to transform the nation's digital capabilities, enhancing our value proposition to attract digital investments and boost the digital economy. This decision stands as a powerful testament to the abundant talent accessibility and unparalleled educational opportunities that Malaysia offers. We are committed to supporting 99x presence here and their growth via various PEMANGKIN initiatives, as we work together to drive digital transformation and foster a culture of innovation that will have a positive impact across the nation".
Prasath Mahalingam, Chief Business Development Officer and Anura Adhikari, Senior Manager – Employee Success were recently in Kuala Lumpur to conduct an employee engagement event with the employees of 99x Malaysia. They also met representatives from MDEC, Monash University Malaysia, Tunku Abdul Rahaman University of Management and Technology, Heriot-Watt University Malaysia and Multimedia University, during their visit.
Standley Gury joined 99x Malaysia as a Senior Software Engineer. Sharing about his time at 99x, Standley added "My team is talented and driven. My contributions are always appreciated. 99x truly values its employees and invests in their growth and development. I've had countless opportunities to learn new skills and take on exciting challenges. It's inspiring to be part of a company that's always pushing the boundaries and striving for the best".
99x is a product engineering company headquartered in Norway, co-creating well-engineered, innovative digital products for the Scandinavian market. Its expertise has been proven through a portfolio of over 150 impactful global digital products developed since 2004, together with leading Independent Software Vendors (ISVs). 99x employs over 400 technology and product specialists, who are high achievers, creative thinkers, and team players.