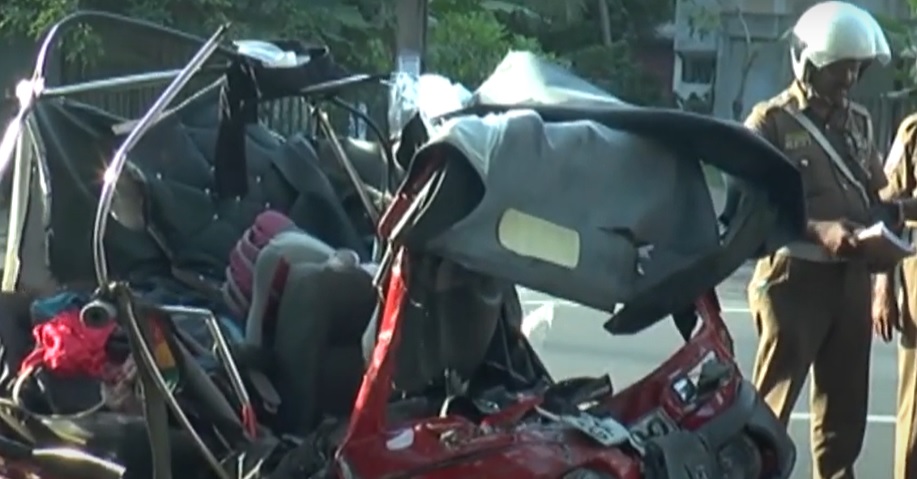 A man, his wife and son were killed when a truck crashed into a three-wheeler in Thulhiriya today.
The Police said that the truck had crashed head-on with the three-wheeler traveling on the opposite direction.
Those killed in the accident were occupants of the three-wheeler.
The victims were identified as a 40-year-old man, his 39-year-old wife and 13-year-old son.
The driver of the truck has been arrested over the accident. (Colombo Gazette)