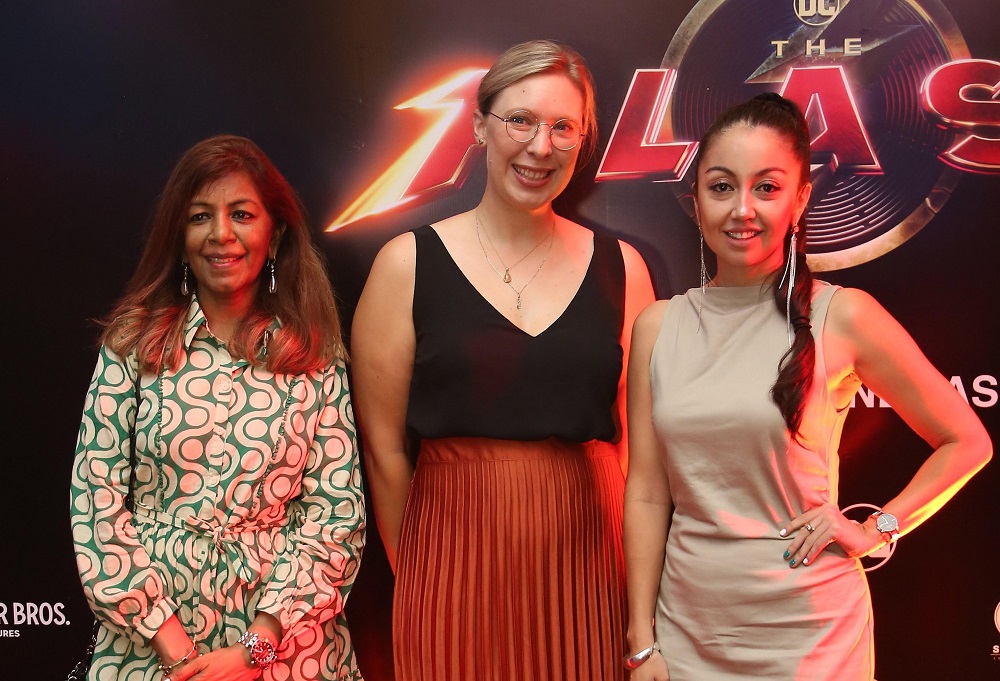 In collaboration with Skyline Entertainment, Scope Cinemas hosted the highly anticipated Red Carpet premiere and screening of "The Flash" at CCC on June 15th. The event was an unforgettable experience for fans and marked the first-ever standalone feature film for the beloved DC Superhero, Barry Allen.
Directed by Andy Muschietti, known for the "IT" films and "Mama," "The Flash" brings back the talented Ezra Miller in the iconic role of Barry Allen. Get ready for an epic action-packed movie from Warner Bros. Pictures. This electrifying big-screen adventure features the DC Superhero, complete with surprising humor, heartfelt moments, and the extraordinary ability to manipulate time and change the past.
The exclusive premiere and screening at Scope provided an immersive cinematic experience with a red-carpet event, special guests, and an opportunity for fans to celebrate together.
For more information, visit the Scope Cinemas website at www.scopecinemas.com.
Synopsis
Worlds collide in "The Flash" when Barry uses his superpowers to travel back in time in order to change the events of the past. But when his attempt to save his family inadvertently alters the future, Barry becomes trapped in a reality in which General Zod has returned, threatening annihilation, and there are no Superheroes to turn to. That is, unless Barry can coax a very different Batman out of retirement and rescue an imprisoned Kryptonian… albeit not the one he's looking for. Ultimately, to save the world that he is in and return to the future that he knows, Barry's only hope is to race for his life. But will making the ultimate sacrifice be enough to reset the universe?
Cast and Credits
"The Flash" ensemble also includes rising star Sasha Calle, Michael Shannon ("Bullet Train," "Batman v Superman: Dawn of Justice"), Ron Livingston ("Loudermilk," "The Conjuring"), Maribel Verdú ("Elite," "Y tu mamá también"), Kiersey Clemons ("Zack Snyder's Justice League," "Sweetheart"), Antje Traue ("King of Ravens," "Man of Steel") and Michael Keaton ("Spider-Man: Homecoming," "Batman").
Scope Cinemas
With an eye toward becoming Sri Lanka's first multi-sensory luxury entertainment company, Scope Cinemas is on a constant push for excellence and innovation. By offering a service that rivals the standards of theater chains overseas, Scope is treating Sri Lankans to an unparalleled cinematic experience. From foundational aspects such as superior viewing formats and comfortable seating, to standout events including movie festivals and red-carpet premieres, Scope is creating a year-round season of moviegoing revelry.
Among many initiatives, Scope's exclusive rewards program, Scope Privilege, has become an avenue to deliver more value to patrons. Through every purchase, members earn points to unlock discounts, special promotions, merchant deals, and invitations to events and premieres.
Skyline Entertainment
Skyline Entertainment Pvt Ltd is a leading Hollywood film distributor in Sri Lanka. Skyline is changing the experience for moviegoers through creative marketing and special events for some of the best Hollywood franchises.