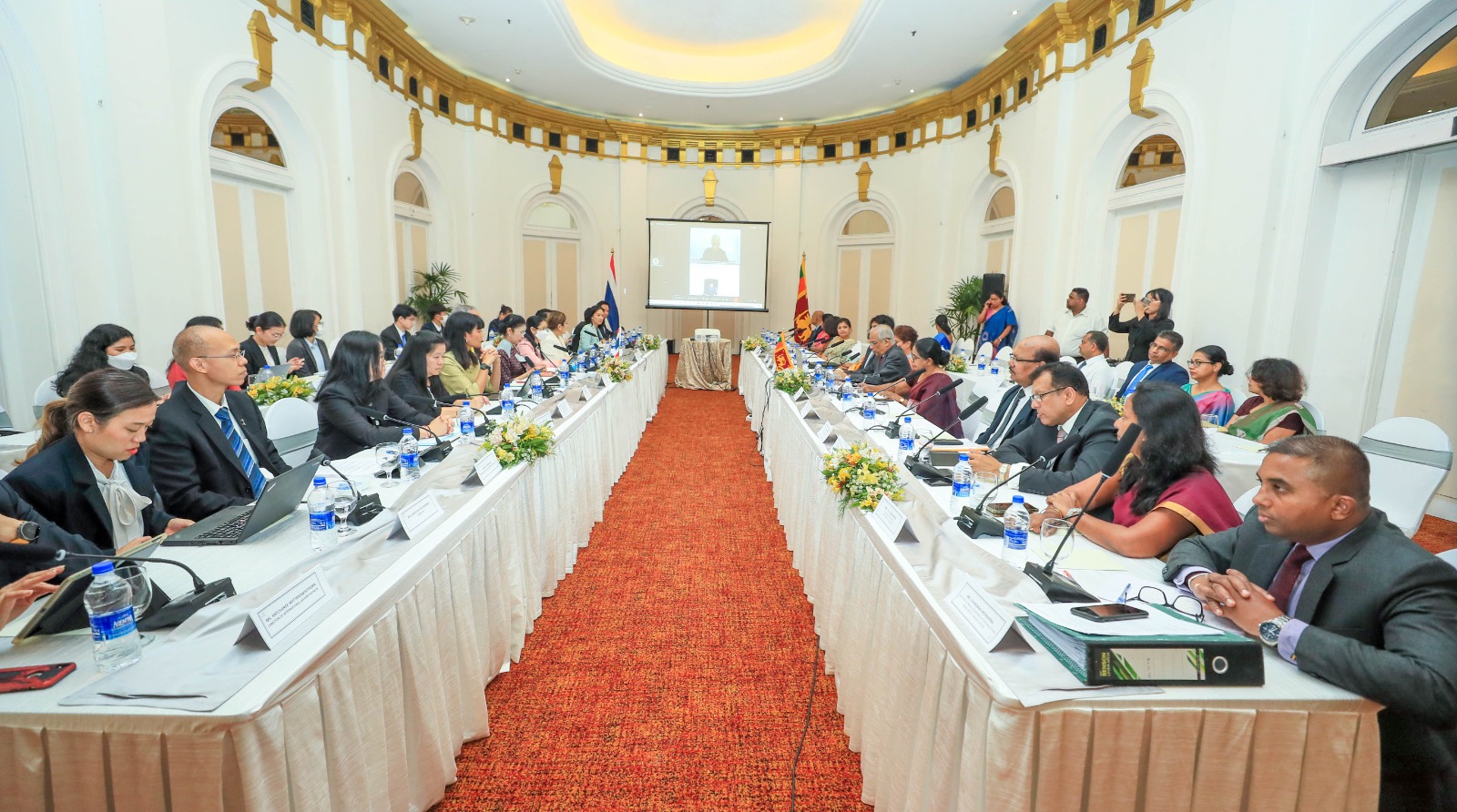 The 5th Round of Sri Lanka-Thailand Free Trade Agreement (SLTFTA) negotiations commenced in Colombo today, aligning with President Ranil Wickremesinghe's vision of strengthening economic ties with major and emerging economies, with a particular focus on ASEAN countries, the President's Media Division said.
K.J. Weerasinghe, the Chief Negotiator, International Trade Office (Leader of SL delegation), expressed satisfaction with the progress of the Free Trade Agreement discussions, which are proceeding according to the agreed-upon timeline.
The next round of negotiations is scheduled to take place in Thailand from August 21st to 23rd, 2023. Three additional rounds are planned to conclude the Agreement by February 2024, with the signing expected to occur in March 2024.
During the opening session at the Taj Samudra Hotel in Colombo, Weerasinghe welcomed the SLTFTA delegation and emphasized the Sri Lankan Government's objective of integrating into the global economy.
Sri Lanka aims to expand its economic reach first within South Asia and then extend further eastward to become a part of the Regional Comprehensive Economic Partnership (RCEP). Sri Lanka will formally request the member countries of RCEP to support its application. Given Thailand's active participation in both ASEAN and RCEP, Sri Lanka will seek Thailand's support in joining RCEP.
The Director General of the Department of Trade Negotiations and Chief Negotiator of Thailand, Ms. Arumon Supthaweethum, participated in the negotiations virtually. The Thai delegation, including the Ambassador of Thailand in Sri Lanka Poj Harnpol, and the Sri Lankan delegation, including Mrs. Kshenuka Seneviratne Senior Advisor to the President on International Media, Mrs. Chandani Wijayawardana Senior Additional Secretary to the President, K.J.Weerasinghe Chief Negotiator, International Trade Office (Leader of SL delegation), Mrs. S.W.C. Jayamini Additional Secretary to the President (Deputy Chief Negotiator) also attended the event. The 5th round of discussions is scheduled to conclude on Wednesday (28). (Colombo Gazette)