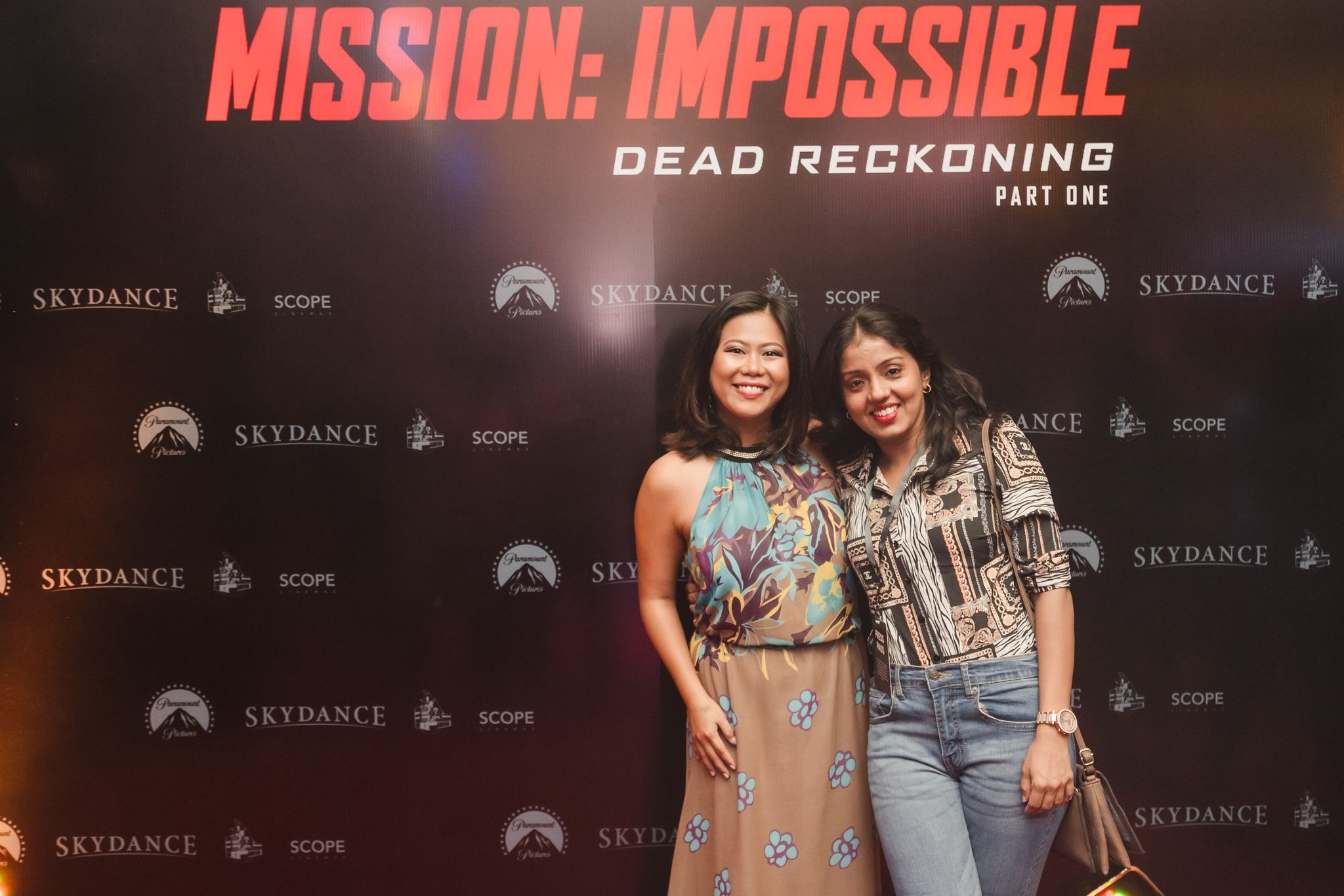 Scope Cinemas, in collaboration with Liberty Cinemas Ltd, hosted the premiere of "Mission: Impossible – Dead Reckoning Part One," featuring the legendary Tom Cruise. The highly anticipated event took place at Scope Cinemas Multiplex – Colombo City Centre. It marks yet another significant achievement for Scope's dedication to providing unparalleled movie experiences in Sri Lanka.
With its vision set on becoming Sri Lanka's first multi-sensory luxury entertainment company, Scope Cinemas sees itself as more than just a movie theater chain. Special events and premieres form one part of that ambition.
"Premieres are more than just movie screenings; they are a celebration of cinema and an opportunity for moviegoers to be part of something special," said Chassy Cortes, Head of Marketing and Public Relations at Scope Cinemas. "At Scope, we are committed to providing the same atmosphere as abroad, right here in Sri Lanka, and it's all in service to our patrons."
Cortes further emphasized the importance of these premieres in improving patrons' visits to the theater. "It's about creating something unforgettable. That's why we invest so much in these premieres. They're not just about watching a movie; they're about feeling the magic of cinema in a unique way with your friends and family, before you even set foot inside the theater. The red-carpet treatment doesn't hurt either."
The latest premiere continues Scope Cinemas' commitment to bringing the global cinematic spectacle to Sri Lanka. Liberty Cinemas Ltd, the distributor of the movie, is proud to be a part of this venture.
For more information, visit www.scopecinemas.com.
MOVIE SYNOPSIS
Ethan Hunt and the IMF team must track down a terrifying new weapon that threatens all of humanity if it falls into the wrong hands. With control of the future and the fate of the world at stake, a deadly race around the globe begins. Confronted by a mysterious, all-powerful enemy, Ethan is forced to consider that nothing can matter more than the mission, not even the lives of those he cares about most.
ABOUT SCOPE CINEMAS
Scope Cinemas is on a constant push for excellence and innovation, with an eye toward becoming Sri Lanka's first multi-sensory luxury entertainment company. By offering a service that rivals the standards of theater chains overseas, Scope is treating Sri Lankans to an unparalleled cinematic experience. From foundational aspects such as superior viewing formats and comfortable seating, to standout events including movie festivals and red-carpet premieres, Scope is creating a year-round season of moviegoing revelry.
ABOUT LIBERTY CINEMAS LTD
Established in March 1955, Liberty Cinemas Ltd. is a leading importer of Hollywood movies in Sri Lanka. It has a long-standing association with Hollywood majors such as NBC Universal Media Distribution Services Private Ltd., Viacom 18 Motion Pictures, and Lionsgate India LLP. The company has distributed world-class movies, including the Transformers series, Fast and Furious, Mission Impossible, Minions- Despicable Me, Madagascar, and James Bond. Apart from movie distribution, Liberty Cinemas also operates an entertainment business and has earned a reputation for exhibiting high-quality films with modern facilities. The vision and business acumen of its founder, Mr. Jabir Abdul Cader, led to the success of Liberty Cinemas Ltd. and Ceylon Entertainments Ltd. as flourishing business enterprises.