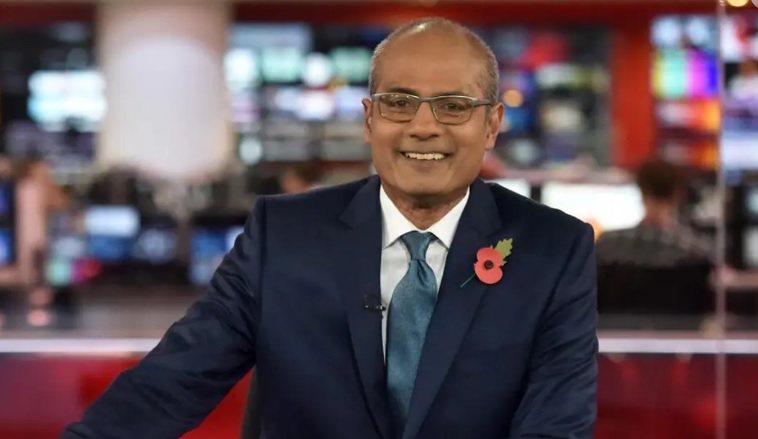 Sri Lanka born popular BBC newsreader George Alagiah has died at the age of 67 after being diagnosed with bowel cancer nine years ago, his agent has said.
One of the BBC's best-known journalists, he presented the BBC News at Six for two decades, having previously had a lengthy career as a foreign correspondent.
Alagiah died peacefully on Monday morning "surrounded by his family and loved ones", according to his agent, Mary Greenham.
She said: "George fought until the bitter end but sadly that battle ended earlier today. George was deeply loved by everybody who knew him, whether it was a friend, a colleague or a member of the public. He simply was a wonderful human being. My thoughts are with [his wife] Fran, the boys and his wider family."
Alagiah was diagnosed with stage four bowel cancer in 2014, for which he underwent 17 rounds of chemotherapy before returning to screens. He took breaks for further treatment as the cancer spread but always targeted a return to the newsroom. Alagiah stepped away from broadcasting duties for the final time last October, saying that working in the BBC newsroom had "been such an important part of keeping energised and motivated".
He told the Guardian in 2020 that he was happy with his life, despite the illness. "On being diagnosed with stage 4 bowel cancer in 2014, I constructed a pros and cons list of how my life had gone so far," he said. "The things that had gone well far outweighed the others, which brought me to a place of total contentment. (The Guardian / Colombo Gazette)