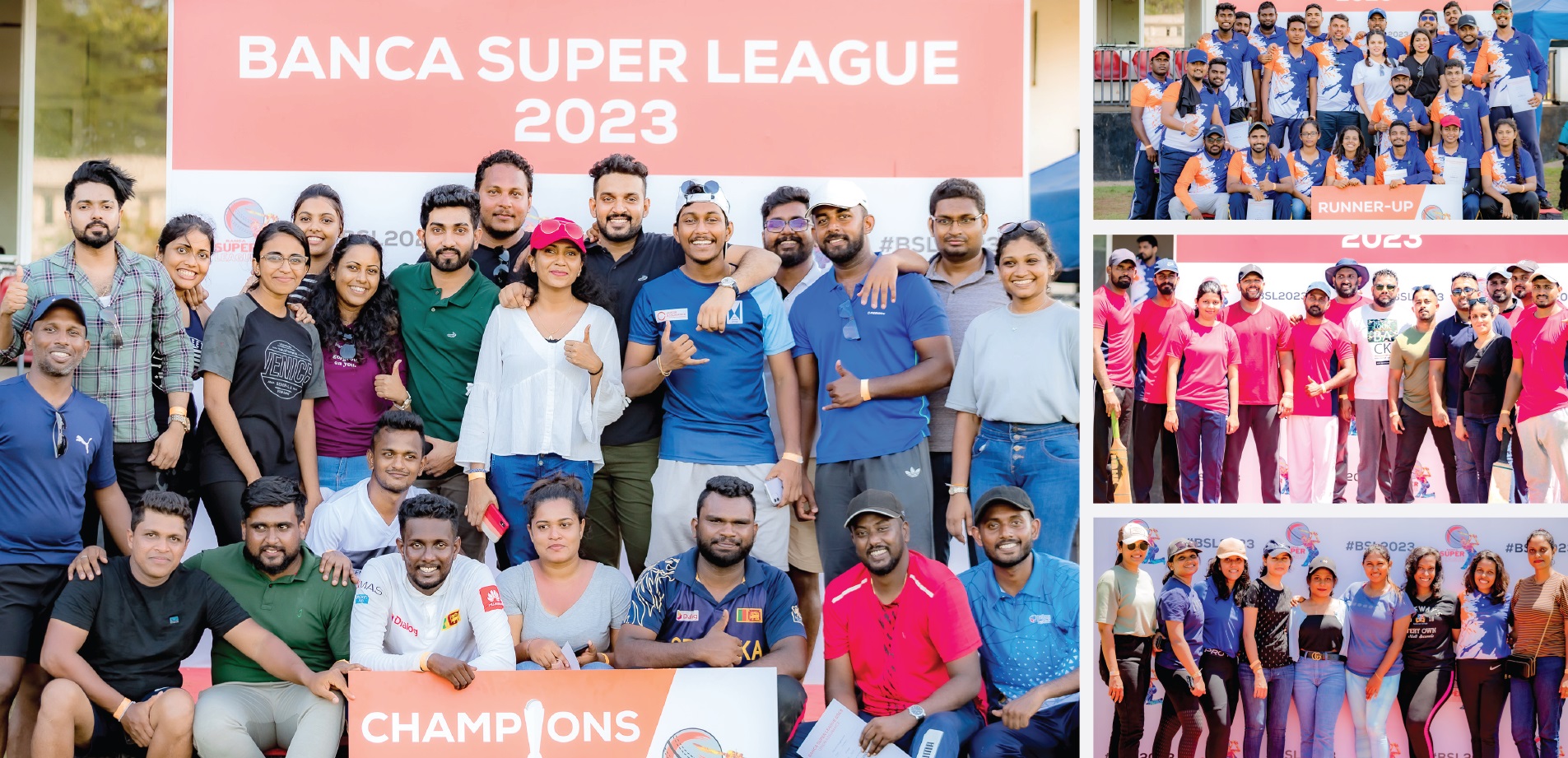 Union Assurance, the #1 Bancassurance provider in Sri Lanka, recently hosted the Bancassurance Super League 2023, a dynamic event aimed at improving employee engagement and nurturing a positive workplace culture that promotes camaraderie and fun. The event, held at the Thurstan College Cricket Grounds on June 10th, saw energetic participation from the teams representing all Bancassurance Channels, creating an environment of collaboration and friendly competition.
The event agenda was brimming with excitement, with activities such as cricket and football. The event served as a platform for employees to showcase their talents, while building relationships. Furthermore, Union Assurance's commitment to diversity and inclusivity was evident in providing equal opportunities for all genders to showcase their skills.
In cricket, Nations Trust Bank Bancassurance Channel's '50K Hunters' emerged as the champions, while Union Bank Bancassurance Channel's 'Royal Strikers' became runners-up. The Man of the Match was Clarence Tiron from the Nations Trust Bank Bancassurance Channel. In football, the winning team included Shashika Sewwandi and Thishani Dilhara from Nations Trust Bank Bancassurance Channel, Nimasha Lakmini from Union Bank Bancassurance Channel and Sharmila Samuel from Union Assurance. All winners were awarded exciting prizes and recognition, reinforcing Union Assurance's commitment to appreciating employee excellence.
With a participation of over 200 individuals, Union Assurance's Bancassurance Super League 2023 not only exemplified the company's progressive ethos in improving workplace wellbeing, but also highlighted its dedication to recognizing exceptional talent and inspiring success.
Union Assurance is Sri Lanka's largest Bancassurance service provider. Since the inception of its Bancassurance journey, the company has built strong, strategic relationships with 7 leading banks, expanding the Bancassurance footprint to all corners of the country and narrowing the financial protection gap in society.
Union Assurance is a subsidiary of the John Keells Group, one of Sri Lanka's largest listed conglomerates. The Company has completed over three decades of success with a Market Capitalisation of Rs. 19.4 Bn, and a Life Fund of Rs. 57.7 Bn as of end March 2023. Set to empower the Sri Lankan Dream, Union Assurance offers Life Insurance solutions that cover education, health, investment, protection, and retirement needs of Sri Lankans. With an island-wide branch network and an over 4,000-strong workforce, Union Assurance continues to invest in people, products, and processes with a customer-centric focus to be responsive to emerging changes in the Life Insurance industry.