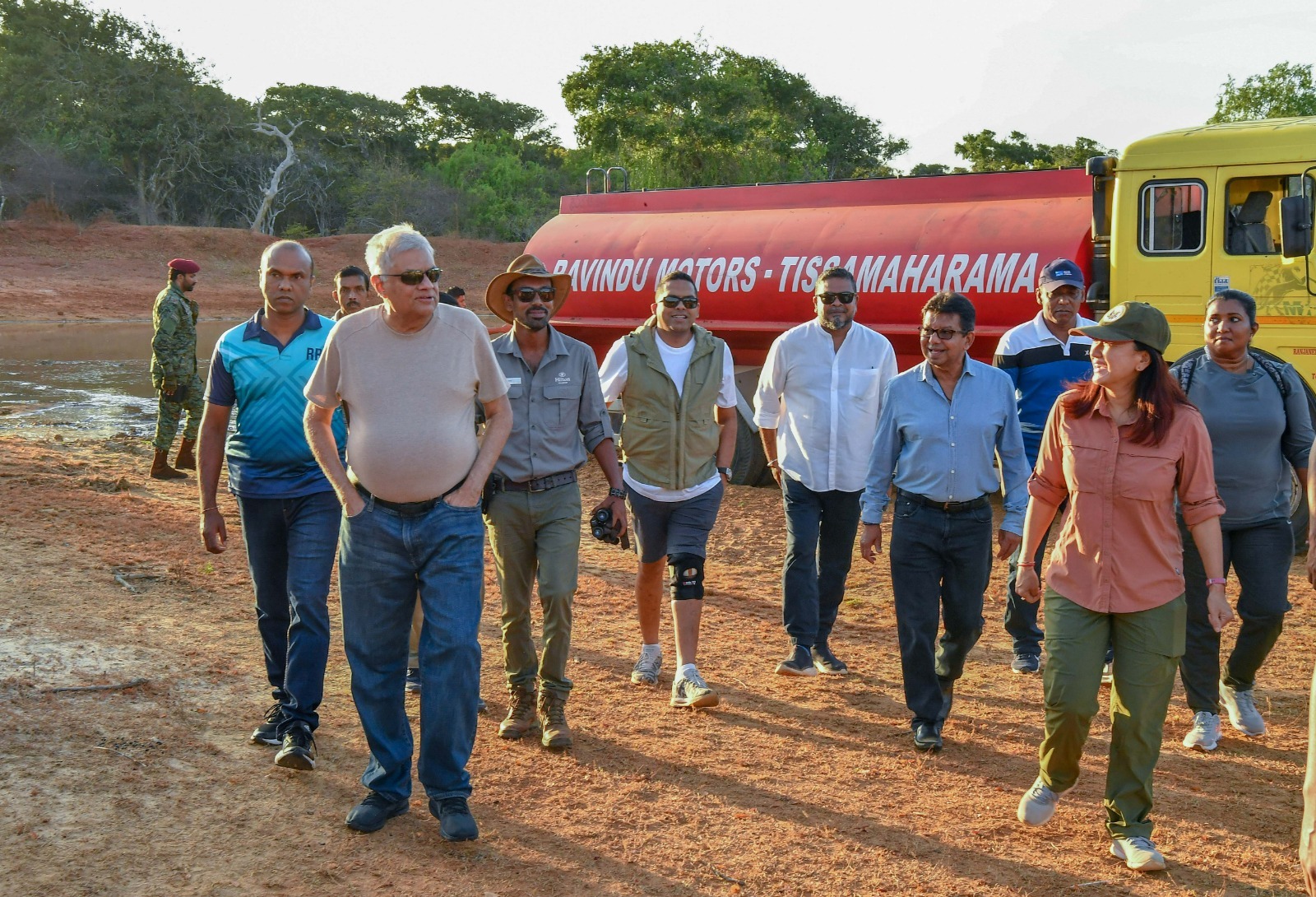 President Ranil Wickremesinghe has mooted the 'Greater Yala' concept which will promote Yala and areas around it.
Speaking after inaugurating the Hilton Yala Resort, the President said that Yala must be promoted as a unified tourist destination by incorporating nearby areas.
"Why are you going to call these places Udawalawe, Kumana and all? These are all connected, and the elephant path passage from Udawalawe will take you up to Kumana. So, let's brand this as Greater Yala and make it Greater Yala for all promotional activities," the President said.
The President advised the Minister of Tourism, together with the Minister of Wildlife and Conservation, as well as the officials of those two ministries, to come up with the Greater Yala concept.
"Additionally, an intriguing prospect lies in establishing wildlife reserves that offer visitors a fresh and unique experience, reminiscent of the offerings in countries like India and Nepal. This avenue warrants significant attention as we formulate a new strategy to elevate the tourism industry," the President said.
He also said that it is essential that Sri Lanka set ambitious targets for the tourism sector, with the goal of doubling the influx of tourists to the country.
Correspondingly, he said, the revenue generated from tourism should witness a four to fivefold increase.
"Reflecting on my visit to the Maldives in 1981, I recall that their tourist income amounted to $25. Interestingly, at that time, fewer tourists visited the Maldives compared to our nation. Today, the number of tourists arriving here, approximately 2.5 million, equals the visitors to the Maldives. Presently, we charge around $200 per tourist, while the Maldives charges approximately $700. Therefore, to invigorate the tourism industry, we must not only boost the number of tourists but also consider elevating the pricing," the President added.
The President also said that international performers are expected to visit Sri Lanka during the upcoming Christmas and New Year season.
Professor Maithri Wickramasinghe, the US Ambassador to Sri Lanka Mrs. Julie Chung, Secretary of the Ministry of Tourism and Lands H.M.B.P. Herath, Chairman of the Tourism Promotion Bureau Chalaka Gajabahu, Chairman of Sri Lanka Tourism and Hotel Management Institute Shirantha Peiris, as well as other distinguished personalities attended the event.
Meanwhile, President Ranil Wickremesinghe also embarked on an inspection tour of the Yala National Park. During the visit, he highlighted the option of purchasing park tickets online for both local and foreign visitors. (Colombo Gazette)