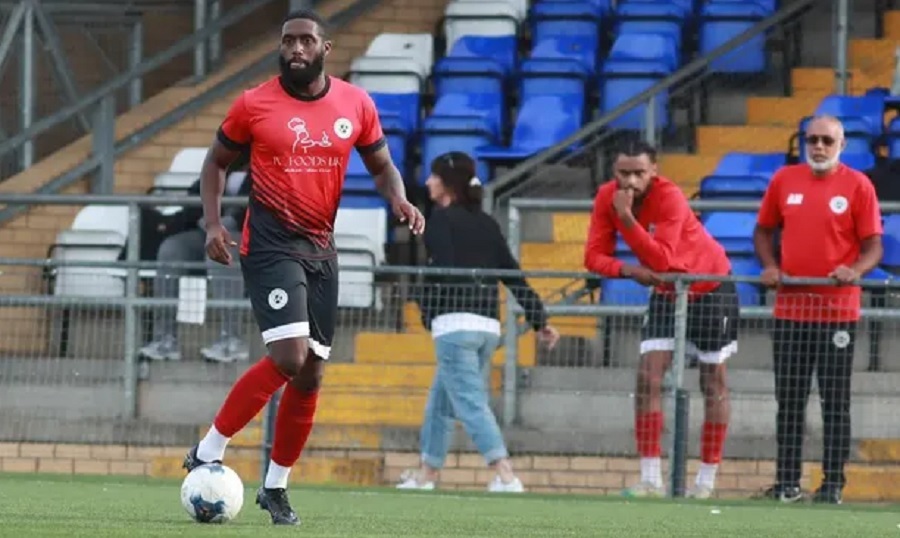 English football star midfielder Marvin Hamilton has decided to swap Essex Alliance for Sri Lanka.
Hamilton will, fitness permitting, be in action for Sri Lanka against Yemen in Saudi Arabia, the Guardian reported.
These are exciting times for 20 Asian nations involved in the first round of qualification. Hamilton's job is to help Sri Lanka go as far as possible on the road to North America.
It won't be easy; they are the lowest-ranked team in Asia, down in the 200s, but are daring to dream of victory over Yemen in their two-leg encounter.
The lifting of a Fifa ban in August – imposed in January for governmental interference in federation affairs – means the team is, in some ways, happy to be involved in qualification at all. The winners of the 10 initial ties – the second are next Tuesday – progress to the second round, a group stage from which the top two go through to the final phase.
Sri Lanka, who are managed by the former Manchester City player Andy Morrison, are not going to get that far. Just getting past Yemen would be a success given that would mean six valuable games – in terms of experience for players and revenue for the federation – against higher-quality opposition.
Hamilton, born in England to a Sri Lankan mother and a Nigerian father, is one of a handful of players in an incredibly inexperienced squad who has played international football before, though not that much. The 35-year-old's first call-up came in 2021 and featured a World Cup qualifier in South Korea. Son Heung-min stayed on the bench but the hosts still managed to win 5-0. "It was insane in Korea," Hamilton says. "There was Covid at the time but being able to play and train there and then play against players at the highest level, it was such an experience."
In the earlier game, Korea won 8-0 and Hamilton and the others were determined not to let that happen again. "We had a mission and a plan to keep the score down and give a good account of ourselves. For the most part we did, especially after having a man sent off and them not scoring in that last half-hour."
It had been a whirlwind time. "It was great to get the call-up," he says. "I had been going to Sri Lanka probably once a year and then once when I was on holiday I got speaking to a few people who were involved in football. They introduced me to the team manager and I was told to get dual citizenship and passport." The passport came and there was a first training camp in Qatar. "The players were very friendly, the nicest people in the world. They were excited and it was great to play with them."
The standard of his new international teammates was, in the words of the player who started his career at Gillingham, mixed, even if it is hard to judge. "It is a completely different culture. It is more technical there and players play more on the floor, whereas in the UK it can be both so you have to adapt to both situations. There are a few players who could play around the lower leagues in England but it is difficult to compare because of the culture. The problem is that there is not enough football."
The Fifa ban made that even worse and Sri Lanka are starting again from the very bottom of Asian football. "We want to improve football all over the country," Hamilton says. "It has always been something of a backburner of a sport when compared with cricket and not considered that much but we want to give fans something to cheer about."
Beating Yemen would be a good start. The west Asians, understandably, have plenty of problems of their own, with little football played over the past decade. But as the 2022 ceasefire continues to hold, the domestic league season kicked off last week. Yemen are ranked 46 places higher than Sri Lanka and qualified for the 2019 Asian Cup. "There isn't a bad team in this round of qualifiers," says Hamilton. "Against Yemen, it is going to be a tough battle. All we can do is to give it our best." (The Guardian / Colombo Gazette)