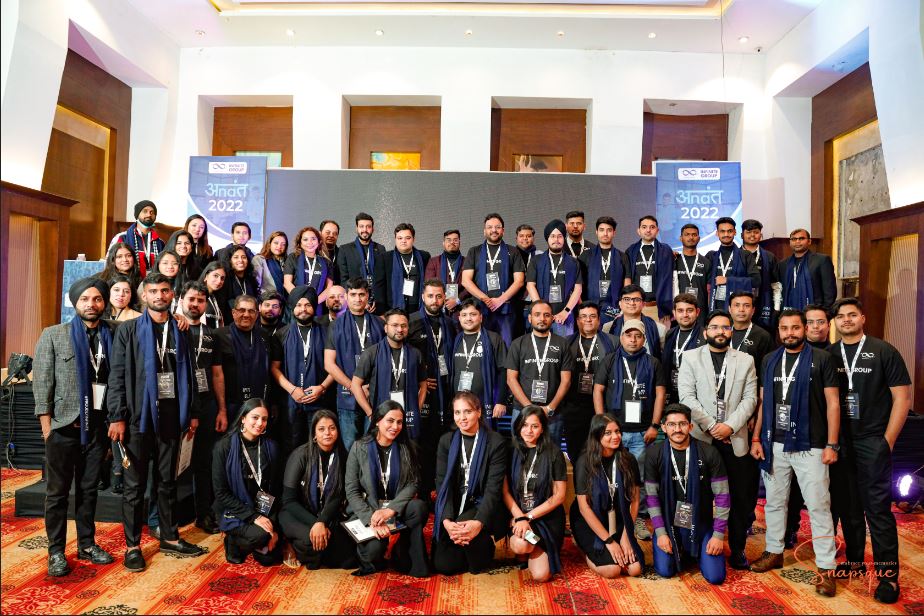 Infinite Group, a global leader in the education sector with a presence in over ten countries worldwide, is leading the charge in revolutionising education services in Sri Lanka. Despite the economic downturn that saw the Sri Lankan economy shrink by 11.5% in the first quarter of 2023, Infinite Group has experienced a surge in applications for overseas education, processing an impressive number of applications following the 2023 A/Level exams.
With a steadfast commitment to redefining education and offering tailor-made solutions, Infinite Group is making it possible for countless Sri Lankan students through its recruitment partners to realise their dreams of studying overseas. Under the leadership of Gaurav Batra, CEO of Infinite Group, the organisation can empower its recruitment partners and their students with choices and enrich their educational experiences on a global scale.
Mr Batra expressed his enthusiasm for Infinite Group's contributions to the evolving education landscape in Sri Lanka, stating, "Our mission is to empower our recruitment partners and their students with choices of educational experiences on a global scale. We are committed to breaking down geographical constraints and ensuring that Sri Lankan students have access to diverse cultures, academic approaches, and career pathways. With the country's economic downturn, affordability has become a matter of concern for Sri Lankan students considering higher education options. As per our recruitment partners, students are actively seeking opportunities to study in more affordable destinations, and we are working with our local partners to facilitate these needs."
He added, "Our relationships have informed universities overseas of the key financial constraints Sri Lankan students face. Therefore, we have managed to facilitate various forms of financial aid and scholarships to make international education more accessible to Sri Lankan students, through the assistance of our recruitment partners. Interestingly, despite the economic crisis, Sri Lanka continues to serve as a substantial recruiting pool for foreign universities. As an organisation, we have seen a noticeable increase in the number of students opting to study abroad through our recruitment partners surpassing initial expectations. This upward trend suggests that despite economic challenges, Sri Lankan students remain determined to pursue their educational goals, making use of available opportunities offered by our partners, foreign universities and scholarships."
According to UNESCO, in 2020, 29,000 Sri Lankans were studying abroad in higher education institutions, with significant numbers in Australia, Japan, the USA, Malaysia, and the UK. Notably, there has been a remarkable 94% increase in Sri Lankan students choosing to study in Canada in 2022 compared to 2020, with the UK recording Sri Lanka as one of the top three fastest-growing markets for UK universities in 2022, boasting a growth rate of +41.3%. The limited capacity of local universities in Sri Lanka is a driving factor behind this trend, with only 17 state universities available in the country.
The educational disparity in Sri Lanka is evident, with over 350,000 Sri Lankan students participating in A/Level examinations, yet only 42,000 students securing admission to local universities. Infinite Group with the combined efforts of their recruitment partners has played a pivotal role in reshaping the educational landscape by offering customised solutions to local partners and education providers, streamlining operations, and fostering a robust network of partnerships. These efforts by recruitment partners and Infinite Group have made it easier for Sri Lankan students to access international education opportunities with prestigious universities in the UK, Australia, New Zealand, and Canada.
Infinite Group's vision extends beyond borders as they plan to continue expanding their global network of partners, enabling Sri Lankan students to access educational opportunities in countries around the world. This commitment enriches their learning experiences and fosters global perspectives. Infinite Group boasts an extensive network of partners spanning India, Sri Lanka, UAE, Philippines, Bhutan, Nepal, UK, Canada, USA, France, and beyond. With over 300 university partnerships and 2500+ global partners, the company maintains a robust industry presence.
Currently, Infinite Group's revenue stands at $14.4 million, and the company employs a dedicated team of 150 individuals who share a commitment to redefining excellence in education. The journey continues as Infinite Group endeavours to provide top-tier solutions and opportunities to students worldwide via its widespread network of recruitment partners, driven by a profound passion for education and a steadfast belief in the transformative power of global learning.