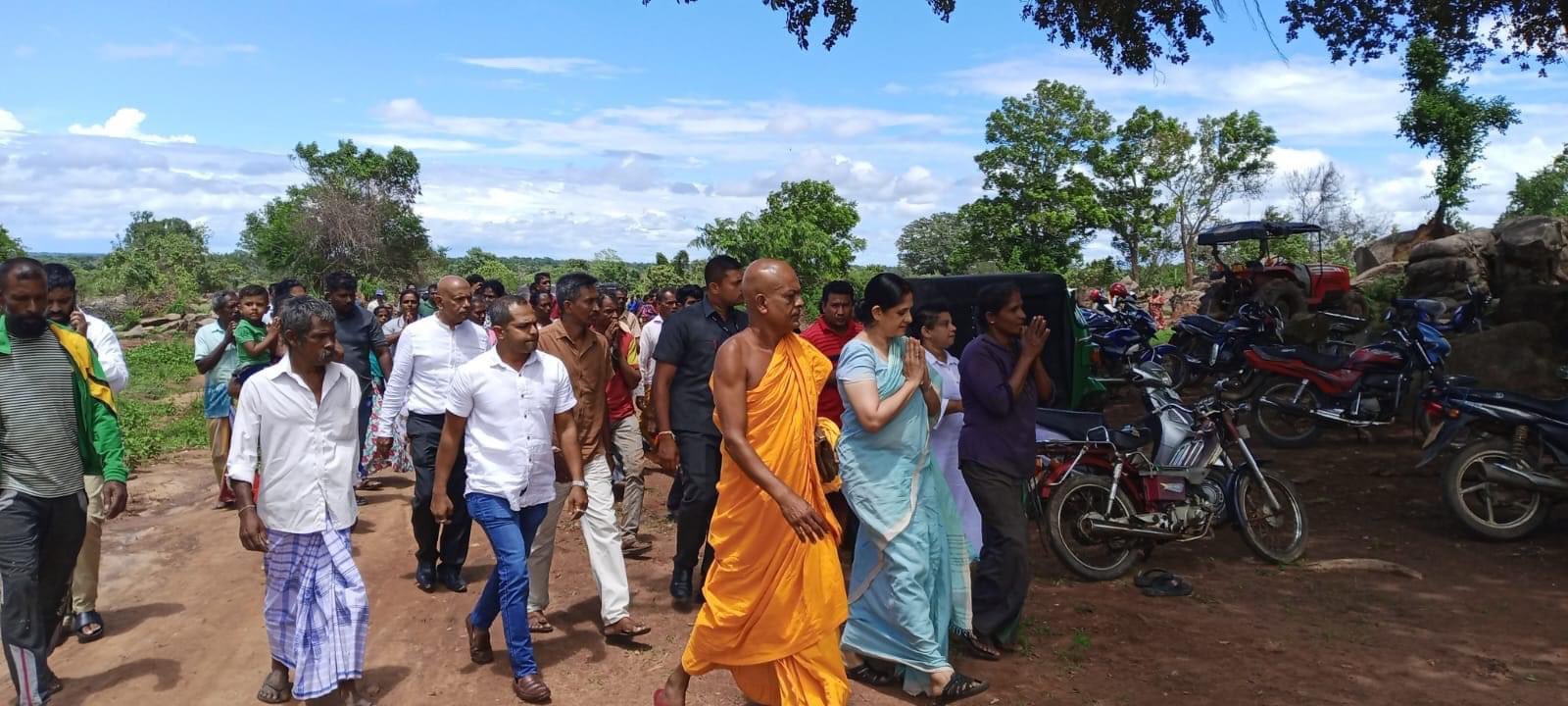 A monk and officials have been accused of disregarding President Ranil Wickremesinghe's orders to keep encroachers out of land used by farmers in Batticaloa
Illangai Thamil Arasu Katchi (ITAK0 MP Shanakiyan Rajaputhiran Rasamanickam tweeted saying the President's orders are not being followed by any of the departments involved in the pasture land issue.
He said that the authorities were told by the President at a recent meeting to keep monks and new encroachers out from the Mahaweli land, stop allowing tractors onto the land and to take action against encroachers.
However, the MP posted a video of a tractor on the land and a monk leading a group of people onto the land soon after the meeting headed by the President.
The President had recently called for an urgent meeting before he left for China to resolve the issues faced by the livestock farmers.
Rasamanickam said the President instructed the Police to obtain a court order to remove encroachers from the pasture land. (Colombo Gazette)