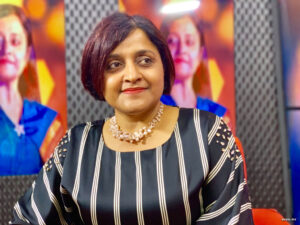 By Easwaran Rutnam
While Maldives President-Elect Dr. Mohamed Muiz has been branded as being pro-China, former Foreign Minister Dunya Maumoon said that the new President is expected to be "pro-many countries".
Responding to an X post (formerly known as Twitter) by former Maldives Defence Minister Mariya Didi where she had reposted a news with the headline "Pro-China candidate Muizzu wins presidency", Maumoon questioned if there was an issue being pro-China.
"Is there a problem of being Pro-China? Maldives has completed many major infrastructure projects with Chinese support," Maumoon said on X.
Mohamed Muiz's win at the polls has been seen as opening the doors for China to get more involved with the Maldives as opposed to India which worked closely with outgoing Maldives President Ibrahim Mohamed Solih.
However, Maumoon asserted she is certain that President-Elect Dr. Mohamed Muiz will be "pro-many countries".
"I am certain that His Excellency @MMuizzu will be pro-many countries to further the development, pride & well-being of all Maldivians," she said on X.
Dunya Maumoon who recently rejoined the PPM after having served as the Vice President of the MNP, had also been critical of the Maldives' current foreign policy, which she had described as too dependent on India alone. She has been vocal about maintaining ties with all countries, instead of focusing on just one. (Colombo Gazette)