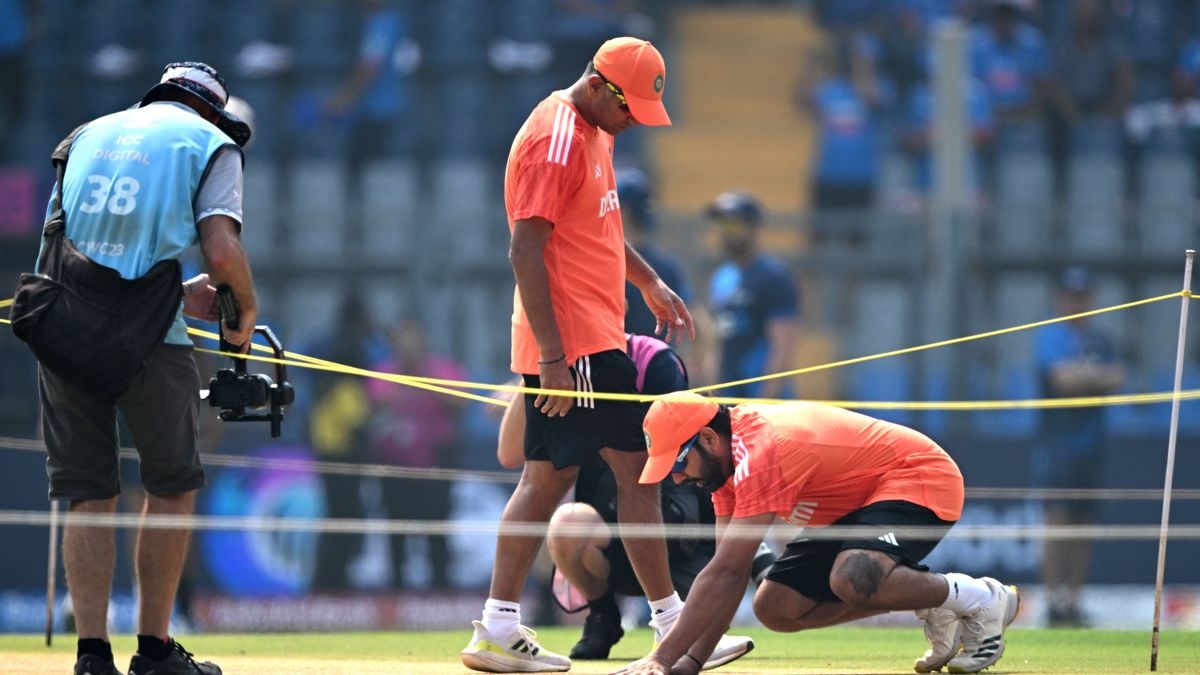 The Cricket World Cup is facing a row over pitches being switched by the Indian board (BCCI) without the ICC's permission ahead of their semi-final against New Zealand.
A similar row could ignite should the hosts reach Sunday's final in Ahmedabad – which has already seen three different surfaces across the four group games to be played there. The preparation of pitches at ICC events are overseen by the governing body's consultant, Andy Atkinson.
He agrees with the home board which of the numbered strips on the square will be used for each game, but the Daily Mail understands that agreement has been ignored with the tournament reaching its business end. The semi-final's pitch is set to aid India's spinners, which has caused controversy.
The pitch has already been played on twice with its age potentially suiting the likes of Ravindra Jadeja as India attempt to reach a first 50-over World Cup final since 2011. The pitch for the semi-final was supposed to be No.7, a fresh surface designed for knockout games, but Atkinson has been told there's an issue with the pitch – an opinion he is not understood to share.
nstead, pitch No.6 will be used after a WhatsApp message went round on Tuesday confirming the decision. That surface has already staged group games between England and South Africa, plus India and Sri Lanka.
There are mounting concerns over a similar situation occurring in the final, which will be contested by the winner of India and New Zealand and Australia's clash with South Africa. Atkinson is believed to have grown frustrated at the lack of a straight answers regarding preparations for the final, which has saw him opting to fly to Ahmedabad last Friday.
Atkinson's recommendation is that the final should be played on pitch No.5. That has only been used only once throughout the tournament, but the ICC chief has been informed that pitch No.6 is now in contention, which would benefit India's spinners once again.
In his email Atkinson has warned: "As a result of these actions, one must speculate if this will be the first ever ICC CWC final to have a pitch which has been specifically chosen and prepared to their stipulation at the request of the team management and/or the hierarchy of the home nation board."
He added: "Or will it be selected or prepared without favouritism for either of the sides competing in the match in the usual manner, and unquestionably because it is the usual pitch for the occasion?" (Courtesy Mirror)