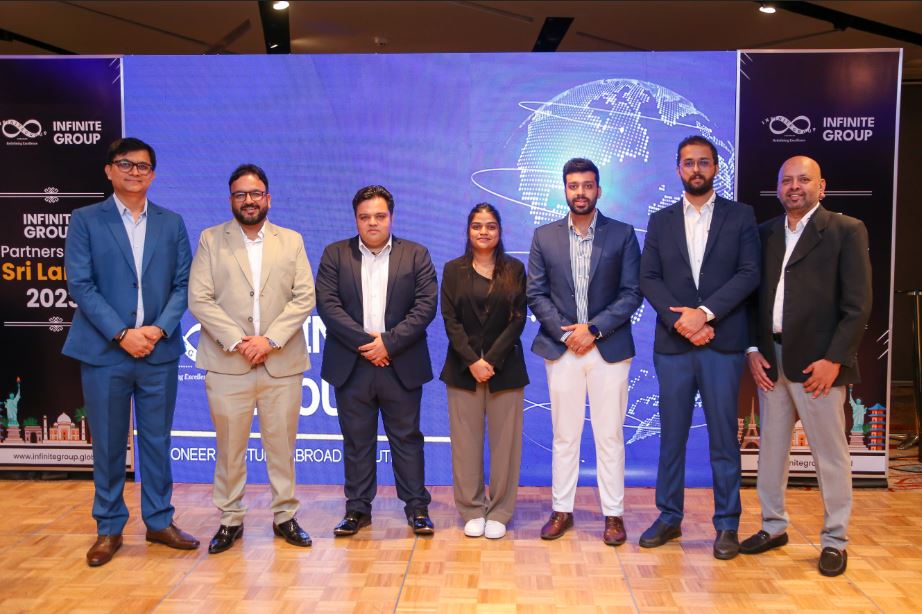 Infinite Group, a global leader in the education sector, has taken a significant step towards revolutionising education services in Sri Lanka. In a recent visit to the country, they not only strengthened partnerships with local entities but also unveiled exciting new study abroad opportunities, reinforcing its dedication to facilitating the dreams of Sri Lankan students to study overseas.
Infinite Group's CEO, Gaurav Batra, led the delegation's visit to Sri Lanka, as the group experienced a surge in applications for overseas education, notably following the 2023 A/Level exams. Speaking of their transformational initiatives in Sri Lanka, he emphasised the organisation's mission, saying, "Our goal is to empower students and our recruitment partners with choices, enriching their educational experiences on a global scale. We are dedicated to dismantling geographical barriers and ensuring that Sri Lankan students have access to diverse cultures, academic approaches, and career pathways."
Amidst growing concerns over affordability, Infinite Group and its local partners have been working diligently to facilitate more accessible and cost-effective study destinations for Sri Lankan students. Financial constraints are being addressed through the introduction of various forms of financial aid and scholarships, enhancing the accessibility of international education.
Despite the economic challenges faced by Sri Lanka, it has remained a robust recruiting pool for foreign universities. The number of students opting to study abroad through Infinite Group's recruitment partners has surpassed initial expectations, indicating a resilient demand for global educational opportunities among Sri Lankan students.
Infinite Group, in collaboration with their recruitment partners, has played a pivotal role in reshaping the educational landscape. By offering tailored solutions, streamlining operations, and fostering a robust network of partnerships, the organisation has made it significantly easier for Sri Lankan students to access international education opportunities with prestigious universities in the UK, Australia, New Zealand, and Canada.