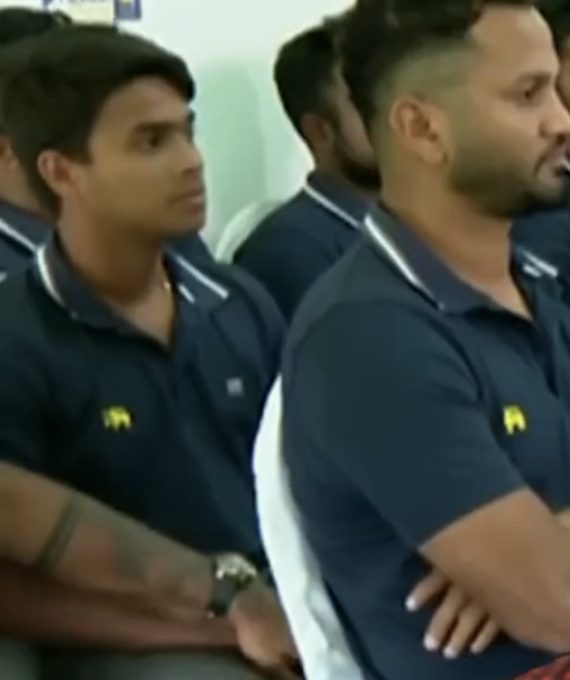 A video of a Sri Lankan cricketer grabbing the pants of a teammate, below the belt, has gone viral.
The incident took place during a media conference hosted on Sunday with the participation of the Sri Lanka cricket team that was kicked out of the World Cup.
The video shows a hand seemingly grabbing a young cricketer below the belt while he was seated with the other team members at the media conference.
The young cricketer is seen being amused by the incident.
The team was addressing the media at the time over it's humiliating loss at the cricket World Cup in India. (Colombo Gazette)