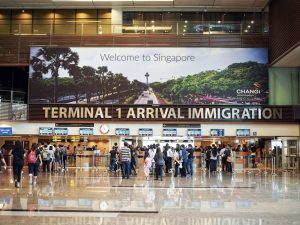 With the exception of short-term visitors, travellers from Bangladesh, India, Myanmar, Nepal, Pakistan and Sri Lanka with a 14-day travel history to these countries will be allowed to enter Singapore from 26th October. All travellers, however, will be allowed to transit through Singapore.
These six countries will now be placed in Category IV, meaning that arrivals will have to serve a 10-day stay-home notice (SHN) at dedicated SHN facilities. The cost of this 10-day stay is S$1,450 per person.
"The situation in these countries has stabilised for some time, and there is no longer a need for a strict 'not-to-land' rule," said Health Minister Ong Ye Kung at a press conference by the multi-ministry taskforce on Covid-19 on Saturday (Oct 23).
Many other changes to country classifications and streamlined protocols for travellers were also announced, all of which take effect from the same time of 11.59pm on Oct 26.
Malaysia and Indonesia – Singapore's two closest neighbours – are among several countries being upgraded to Category III, from Category IV previously. The others are Cambodia, Egypt, Hungary, Israel, Mongolia, Qatar, Rwanda, Samoa, Seychelles, South Africa, Tonga, United Arab Emirates and Vietnam.
Testing procedures are being streamlined such that all travellers need to take just one polymerase chain reaction (PCR) after arriving in Singapore. (Courtesy The Business Times)