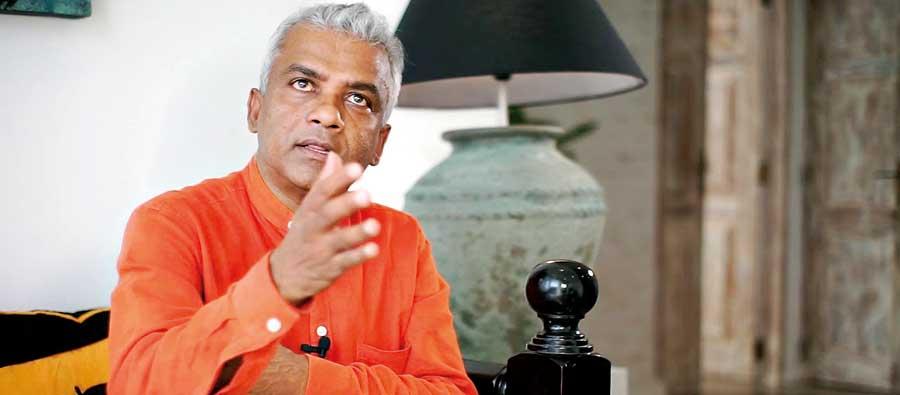 The former Chief Executive Officer (CEO) of the Bodu Bala Sena, Dilanthe Withanage, suspects a hidden hand was behind the attacks on Muslims.
In an interview with the Daily Mirror, Dilanthe Withanage insisted that the BBS was not involved in the attacks in Aluthgama.
However, he suspected the Mahinda Rajapaksa regime and some Ministers at the time may have been involved.
"I believe that the Rajapaksa regime and some ministers of that time were afraid of the rise of the BBS and that they will lose their status in the society. I believe there were conspiracies to create those problems and put the blame on us," he said.
He also insisted that then Defence Secretary Gotabaya Rajapaksa was not involved in forming the BBS.
"I remember some assumed that the Defence Secretary had formed the BBS. Of course today it's obvious that Ven. Gnanasara Thera and the president have a close relationship. Otherwise he will not appoint him. But I know for sure that they were not behind establishing the BBS. Lately they may have used the BBS concepts and other things for their benefit," Withanage said.
Asked where the BBS got its funding from, Withanage said that he had some personal funds from his earnings which he used.
He also said that Sri Lankans living overseas, mostly those in South Korea, gave the BBS financial assistance. (Colombo Gazette)