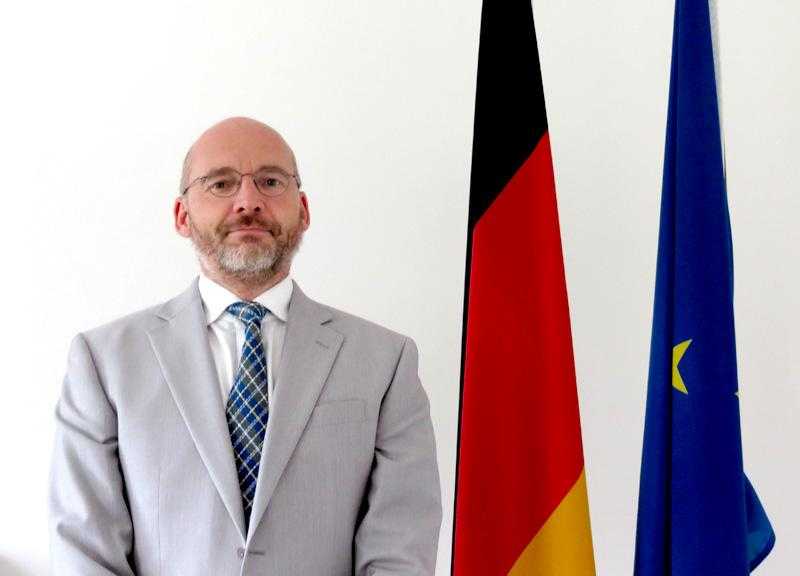 German Ambassador Holger Seubert is scheduled to pay an official visit to Jaffna and Trincomalee from 29th of November to 02nd of December 2021.
His visit strongly focuses on further strengthening economic ties between this region of Sri Lanka and Germany.
During his visit, Ambassador Seubert will launch the partnership between the German Asia Pacific Business Association (OAV) and the Yarlpanam Chamber of Commerce and Industry (YCCI) partnered by the German Chamber of Commerce (AHK Sri Lanka).
He is expected to hold discussions with several senior government officials including Governor of the Northern and Eastern Province, Jeevan Theagarajah, Governor of the Eastern Province Anuradha Yahampath and the Mayor of Jaffna, V. Manivannan.
Furthermore, he will meet with representatives and partners of German companies, the Goethe Institute and Deutsche Gesellschaft für Internationale Zusammenarbeit (GIZ) GmbH.
That will give him a broad overview of the existing cooperation regarding trade, industrial production, vocational training, culture and education in the Northern and Eastern part of the country, the German Embassy in Colombo said.
He will also have the opportunity to visit a demining site of the HALO Trust in Jaffna (co-financed by Germany) and discuss other relevant subjects with representatives from the region. (Colombo Gazette)