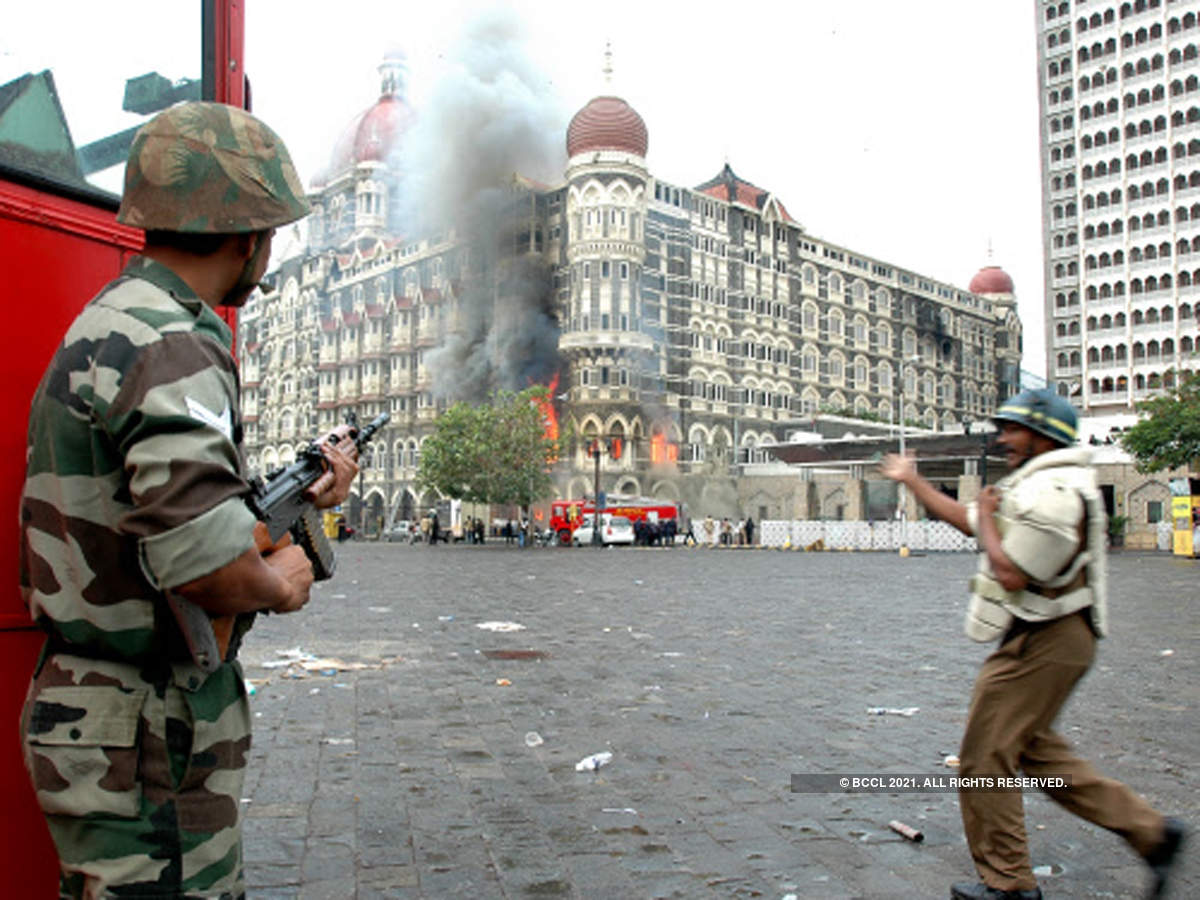 Every year, November is remembered with much grief by every Indian who may have either lost a loved one on 26th November 2008 terror attacks in Mumbai, or was shaken by the cruelty with which ordinary people were shot at on the road.
Survivors recall the trauma of the day of having to walk over dead bodies and muster courage to escape the Taj Hotel at a time when chill ran through their spine out of fear. A terrible day in the lives of every family who waited anxiously for the return of their loved one who was at one of the targeted spots. Few, who got to see them return alive were relieved and the rest who received corpse of their beloved now live with emptiness within them.
26/11 in some way of the other has definitely scarred every Indian along the feeling of betrayal by Pakistan amidst mutual positive efforts towards improving India-Pakistan\ relations. Several reports that present an investigation and analysis of the incident have claimed that the Pakistani state had planned, funded, coordinated and executed the Mumbai attack. Today, it is a known fact that the whole event was orchestrated by the Pakistani state intelligence – ISI (Inter-Services Intelligence).
A German public broadcast service, DW Documentary published an investigative documentary in 2019
titled 'Who is behind Islamic terrorism?' that quite successfully connected dots to questions such as who is
financing, planning and commissioning terror attacks. Apparently, the trail leads to ISI which seems not
only to fight terrorism but also nurture and sponsor it.
According to the documentary, David Headley, a Pakistani American, was recruited to prepare for the
Mumbai attacks. He was handled by two separate people. Sajid Mir was his handler for Lashkar-e-Taiba
(LeT) and Major Iqbal was his handler for ISI. A June 2021 report by the Centre for the Analysis of
Terrorism (CAT) also confirmed this fact while mentioning nexus between Pakistani state and Terror
outfits. The documentary notes how Headley with his American passport arrived in Mumbai and opened
an office as an Immigration Consultant with an aim to conduct reconnaissance and scouted the streets of
Mumbai including Chhtrapati Shivaji Terminus, Taj Mahal Palace hotel, Nariman House, all of which were
targeted on 26 November 2008.
The documentary records several counter terrorism analysts, who have opined that, unlike any other terror
operation, Mumbai attack was unique in its planning and execution. It was carried out with Military
precision. The documentary records Sam Faddis, a former CIA Officer saying, "what Headley created for
LeT/ISI is similar to what CIA would have done for a similar operation". Further, it is confirmed that the
entire Mumbai operation was controlled through a mobile phone communication from Karachi. It was Sajid
Mir who was personally controlling the attacks via mobile phone through a network provider in New Jersey
in the US. Sajjan Gohel, a terrorism expert and security analyst says, "It was obvious that how well
coordinated and planned were the Mumbai operations. It wasn't being coordinated by terrorists. You can
tell the difference between a terrorist directing a plot and an intelligence officer doing so."
Later, when several reports brought out hard facts that Mumbai attacks was not a mere terrorist attack but
a fully planned proxy war by the Pakistani state, Islamabad was resented and was on the receiving end of
much hatred and international criticism, being blamed for fostering terrorism as a state policy to carry out
proxy wars.
Further, to show efforts towards counter terrorism, Islamabad released a 20-point National Action Plan
(NAP) to counter terrorism in December 2014. Although the stated reason for such an Action Plan was
growing terror attacks within Pakistan but one could always suspect such claims. Execution of convicted
terrorists; Establishment of Special Trial Courts; Countering hate speech and extremist Material; Choking
terror financing channels; Regulation of activities of Madrassas; Dismantling communication networks of
terrorist organisations, are few of the points of action among the 20 points. Since this NAP was released
just a week after a TTP (Tehreek-e-Taliban Pakistan) attack on a school in Peshawar in December 2014,
several scholars suggest that this document appears more like an impulsively conceived wish list, devised
for public consumption during a moment of crisis than a coherent strategy to counter terrorism.
Concurrently, scholars are also of the view that employing such blunt instruments and lethal force to counter
terrorism can be counterproductive especially when they undermine constitutionalism, democratic
governance and the rule of law and provide further impetus to the jihadis' propaganda. A reformed,
independent and strengthened criminal justice system is what is needed to effectively counter terror threats
and contain violent extremism.
To what extent has the Pakistani judicial system been successful towards these efforts is a question that the
Pakistani state must look into and review for themselves. The Lahore High Court acquitted six leaders of
Hafiz Saeed-led Jamat-ud-Dawah (JuD), the front organisaton of Lashkar-e-Taiba (LeT) on 6th November
2021 who had several FIRs registered against their name by the country's Counter Terrorism Department
(CTD) on charges of terror financing in different cities.
Further, Hafiz Saeed, the said mastermind behind Mumbai attacks was sentenced to an additional 15 years
in jail by an anti-terrorism court in Pakistan in December 2020. He will serve a collective imprisonment of
over 36 years in five terror financing cases. But the fact that he was brought before the court in a luxurious
SUV car with bodyguards raises suspicion that he is still a valuable asset for the Pakistani Army and is
privy to 'state secrets'. Without doubt, one could conclude that Hafiz Saeed would be treated well in the
jail and in all probability has shifted his base to his quarters within the jail.
Pakistan was also grey-listed by the Financial Action Task Force (FATF) for deficiencies in its counterterror financing and anti-money laundering regimes since June 2018 and has remained so since then. FATF
President Dr Marcus Pleyer commenting on Pakistan's efforts said that Pakistan had to complete two
concurrent action plans with a total of 34 items. It was on heightened monitoring by the Task Force and its
progress will be further reviewed by the next FATF plenary session scheduled in February 2022.
Islamabad is yet to address key questions such as where is Sajjid Mir and Major Iqbal? Why are they not
arrested and convicted till today? Are they given a free hand to carry out their activities? Hafiz Saeed's
sentence to imprisonment appears just as a cover to prevent Pakistan from being black-listed. But the reality
may be that he continues to devise furture terror plots along with Sajjid Mir and Major Iqbal. Pakistan needs
to make real efforts towards counter terrorism especially with prosecution of senior leaders and
commanders of UN-designated terror groups, investigation and prosecution of money laundering cases,
confiscation of assets and rework on its state policy on counter terrorism.