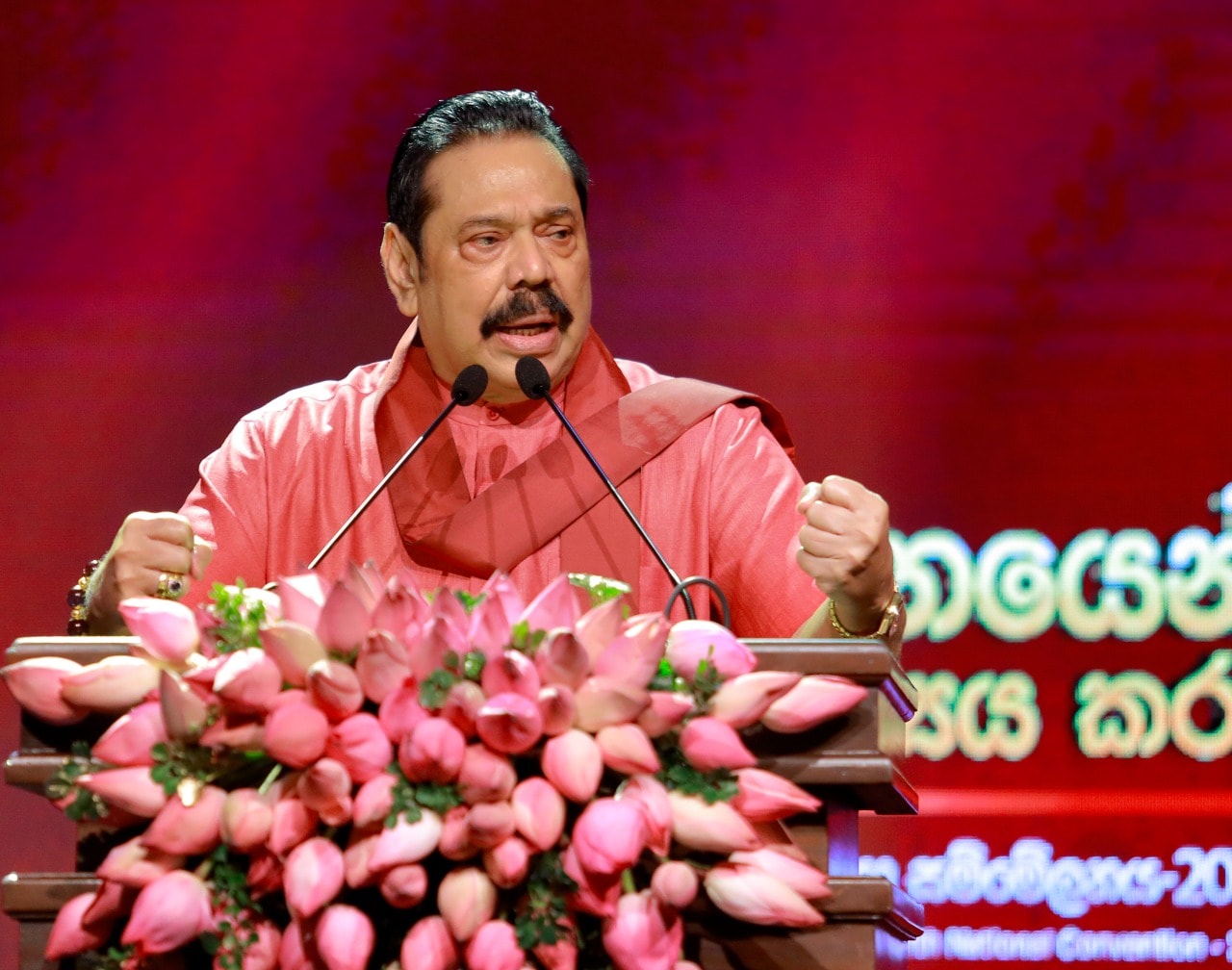 Prime Minister Mahinda Rajapaksa today appealed to the alliance led by the Sri Lanka Podujana Peramuna (SLPP) to remain united.
Rajapaksa said that the political parties and others who supported the SLPP cannot be forgotten.
The Prime Minister said that big or small, all the parties that worked with the SLPP must be recognised.
Rajapaksa was speaking at the 5th Anniversary of the SLPP today.
Meanwhile, in a video message played at the event, President Gotabaya Rajapaksa said that the SLPP was created to fulfil a need of this era and its ultimate goal is to accomplish the aspirations of the people.
President Rajapaksa said that the vision of the SLPP is clear and therefore objectives are target-oriented.
The President recalled that the then Government, which had vowed to promote good governance, had not only deliberately undermined national security, a basic requirement of a country's existence but had also opened the country to a massacre by creating an environment for extremist religious groups to nurture.
President Rajapaksa said that national security, which was the main demand of the people of the country, had been established today and the existing mistrust and despair had been eradicated. (Colombo Gazette)