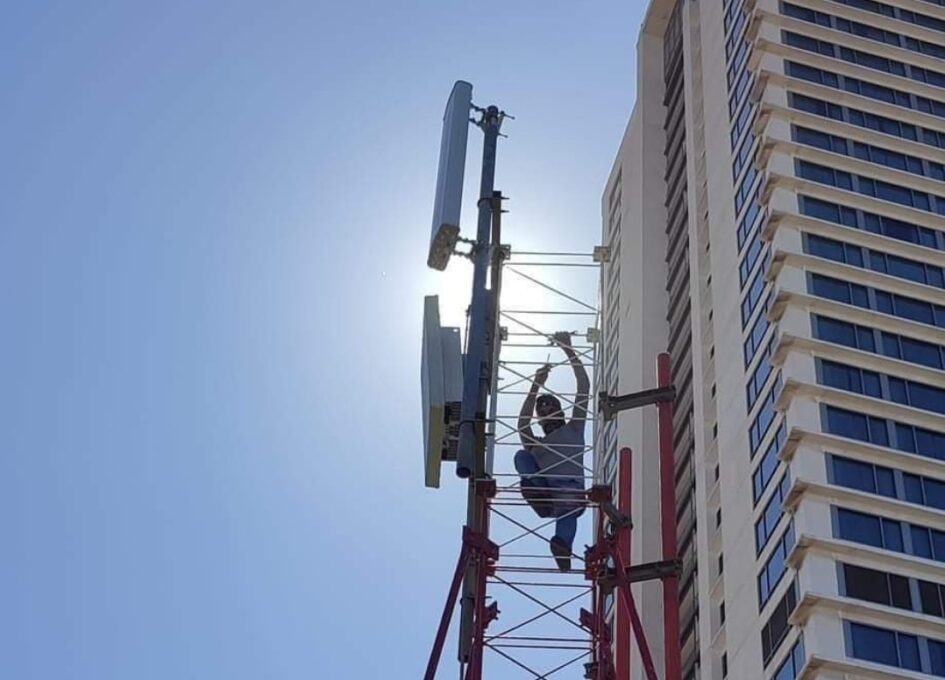 Dialog has removed a new antenna installed at Galle Face following concerns raised by the public.
Issuing a statement, Dialog said that giving consideration and respect to the concerns raised by the public with respect to the Capacity Enhancement solution at Galle Face, Dialog has taken a decision to de-install the antenna structure.
"We reiterate that the sole purpose of the installation was to alleviate congestion levels in the Galle Face area. Dialog assures its valued customers of the company's best efforts to reduce congestion levels in the area using existing infrastructure facilities," the company said.
The company had earlier confirmed that it had installed a 6m (20feet) pole antenna structure in the Galle Face area.
The company said that the initiation of the said installation was one of the network solutions being implemented to alleviate the network congestion in the area experienced by its valued customers.
Capacity augmentation and quality of service improvement initiatives, in response to customer feedback, was carried out by the company as part and parcel of its daily operations.
Dialog said the installation had been submitted for the approval of Telecommunications Regulatory Commission of Sri Lanka (TRCSL). (Colombo Gazette)