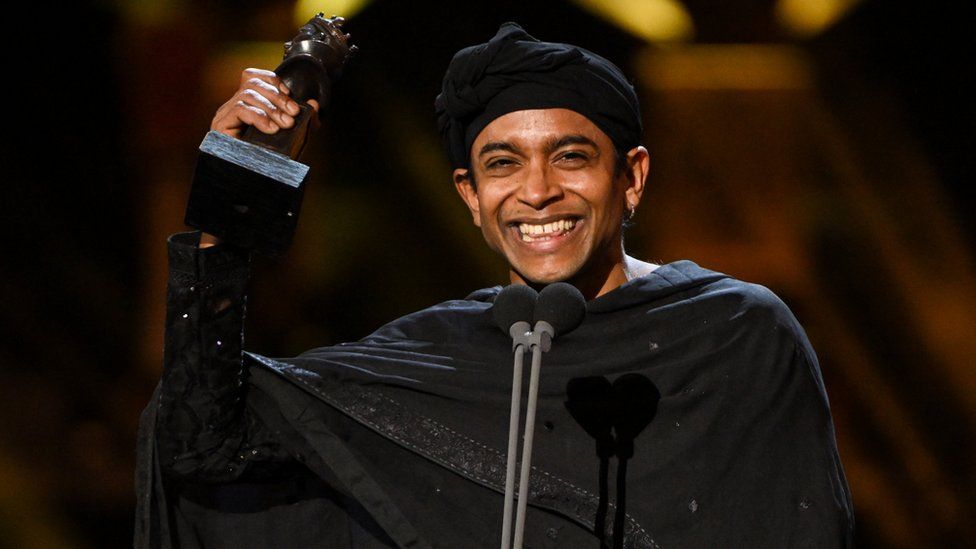 Life of Pi star Hiran Abeysekera, drew attention to the crisis in Sri Lanka after winning the award for best actor at the Olivier Awards.
A stage adaptation of Life of Pi and a revival of the musical Cabaret were the big winners at Sunday's Olivier Awards.
It was a jubilant night for theatre at the Royal Albert Hall as the stage industry celebrated a year in which performances resumed after lockdown.
Cabaret stars Eddie Redmayne and Jessie Buckley won acting prizes while the show was named best musical revival.
Life of Pi, based on the Booker Prize-winning novel, was named best new play and scooped several technical prizes.
The play's lead, Hiran Abeysekera, won best actor, while the seven performers who play the tiger shared the best supporting actor prize.
In a touching speech, the show's star Abeysekera said he was "overwhelmed" to win best actor. He paid tribute to his home country of Sri Lanka, which he said was going through a "tough time now… I think of you and wish I was there with you".
Sri Lanka is facing a serious financial crisis and there have been protests in recent days calling for the resignation of President Gotabaya Rajapaksa. (Colombo Gazette/BBC)