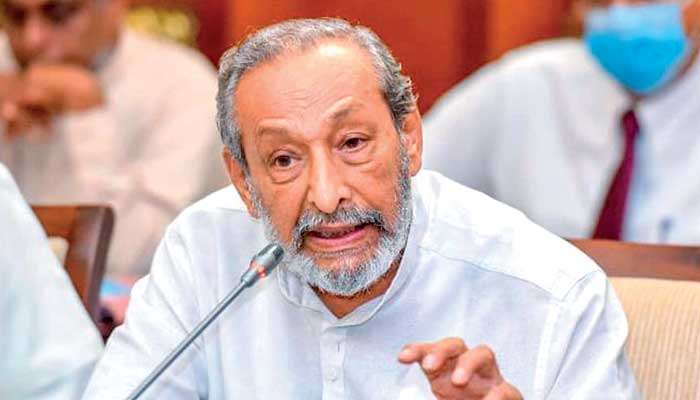 By Easwaran Rutnam
The rebel Sri Lanka Podujana Peramuna (SLPP) MPs, which includes former Ministers Vasudeva Nanayakkara and Wimal Weerawansa, have decided not to support the no-c0nfidence motion against the Government.
Nanayakkara told Daily Mirror that they had advised the main opposition Samagi Jana Balawegaya not to go ahead with the no-confidence motion.
He said that they feel a no-confidence will not be appropriate at this time.
Instead, Nanayakkara says they will push for a 21st Amendment to be presented to Parliament to curtail the powers of the President.
The former Minister said that they have already had talks with the President and the opposition and put forward a set of proposals.
He said the proposals include establishing a National Executive Council, seeking a debt moratorium, having a cabinet which does not draw any perks and submitting a 21st Amendment to Parliament.
Nanayakkar said he is confident the public will also accept their proposals and will end their protests if the proposals are implemented.
Asked if the rebel MPs will support Gotabaya Rajapaksa as President if he reduced his powers through a 21st Amendment, Nanayakkara said the MPs have no issue with the individual but the system.
However, Nanayakkara said that Mahinda Rajapaksa will need to step down as Prime Minister to make way for a new Government appointed by the proposed National Executive Council.