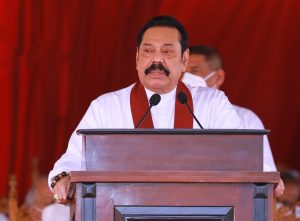 By Easwaran Rutnam
Former President Maithripala Sirisena says President Gotabaya Rajapaksa has agreed to replace Prime Minister Mahinda Rajapaksa and his Cabinet.
The President had given the assurance during a meeting held with dissident ruling party MPs today.
Sirisena, the leader of the Sri Lanka Freedom Party, said that the President has also agreed to form an all-party Cabinet.
The all-party Cabinet will be picked by a National Executive Council which will consist of MPs from various political parties in Parliament.
Sirisena said that the President has also agreed to abolish the 20th Amendment to the Constitution and bring back the 19th Amendment with some changes.
He said that the amendments to the Constitution will reduce the powers of the President.