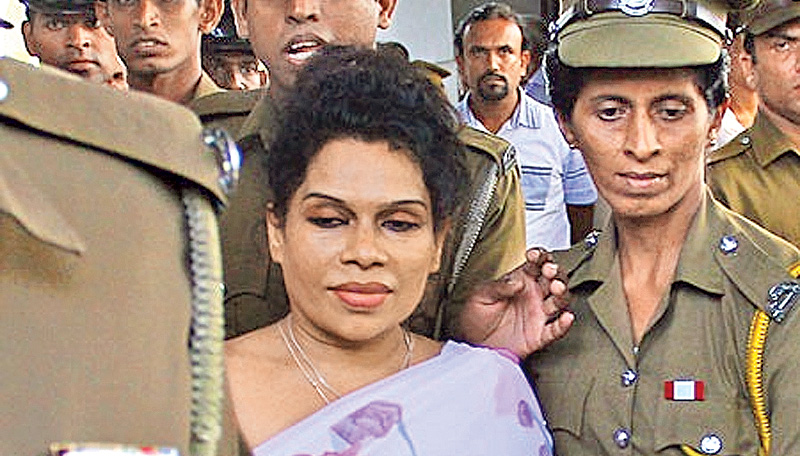 Parliamentarian Wimal Weerawansa's wife Shashi Weerawansa has been sentenced to two years in jail.
The Colombo Magistrate's Court imposed the jail term on the MP's wife after she was found guilty of submitting forged documents to obtain a diplomatic passport.
The court also imposed a fine of Rs. 100,000 on Shashi Weerawansa.
Lawyers appearing on behalf of Shashi Weerawansa filed an appeal against the ruling.
The appeal is to be cindered on 30th of May.
The Criminal Investigations Department (CID) had filed the case against Shashi Weerawansa.
In the case, she had been charged with having obtained a passport by providing false information, under the Immigrants and Emigrants Act. (Colombo Gazette)