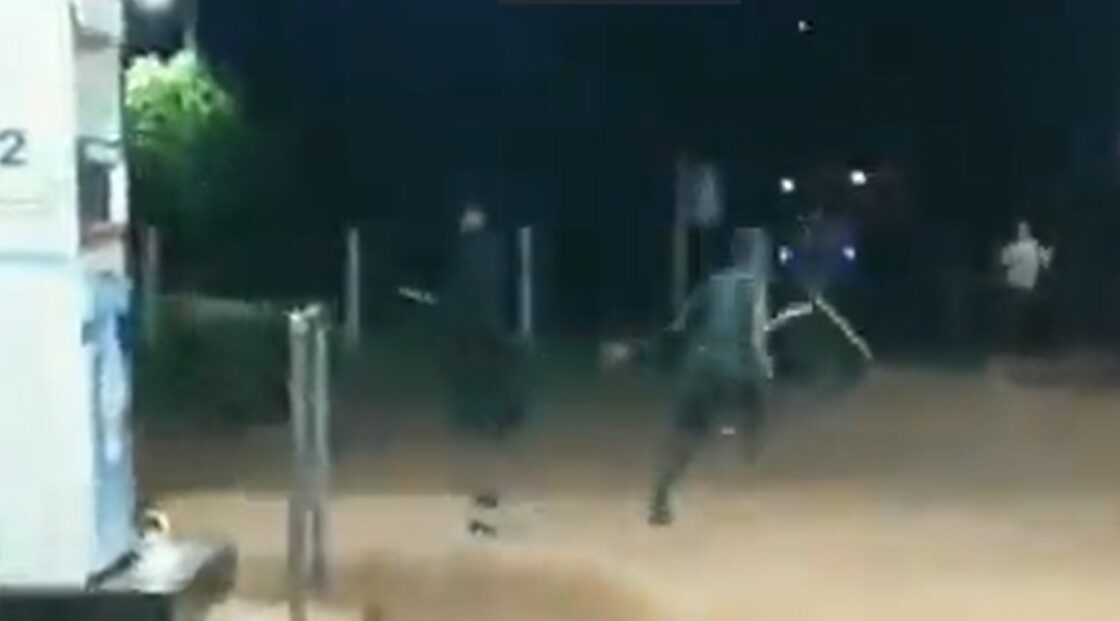 The Army opened fire during a tense situation which erupted at a fuel station in Visuvamadu.
A group of people reportedly clashed with the Army at the fuel station.
Videos circulating on social media shows troops retaliating by throwing objects towards an unruly mob.
The Army had then fired shots in the air in an attempt to control the violence.
Tense situations have been reported at a number of fuel stations around the country over the past couple of days.
Long queues can be seen at fuel stations with people waiting for hours and even days to obtain fuel. (Colombo Gazette)