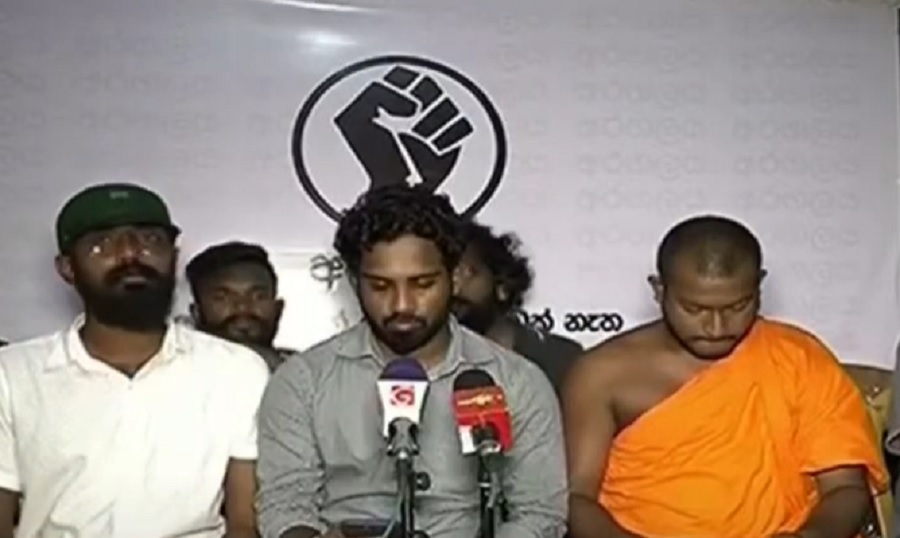 Gota Go Gama demonstrators have denied claims that they met President Gotabaya Rajapaksa for talks.
The demonstrators said that two monks had reportedly met the President claiming they represent the "Aragalaya" (struggle) at Galle Face.
However, speaking to reporters a group of Gota Go Gama demonstrators said that no one from 'Gate zero' the 'Aragalaya' or 'Gota Go Gama' at Galle Face met the President.
Activist Randimal Gamage said that the main demand of the demonstrators is that President Gotabaya Rajapaksa must ho home.
He said that false claims are being made in an attempt to scuttle the ongoing struggle at Galle Face.
A group calling itself the Confederation of Professionals for a National Policy had met the President and presented a set of proposals outlining actions that should be taken to resolve the current political and economic situation.
The President's Media Division (PMD) had said that the proposal was handed over to the President at the President's House in Colombo yesterday. (Colombo Gazette)