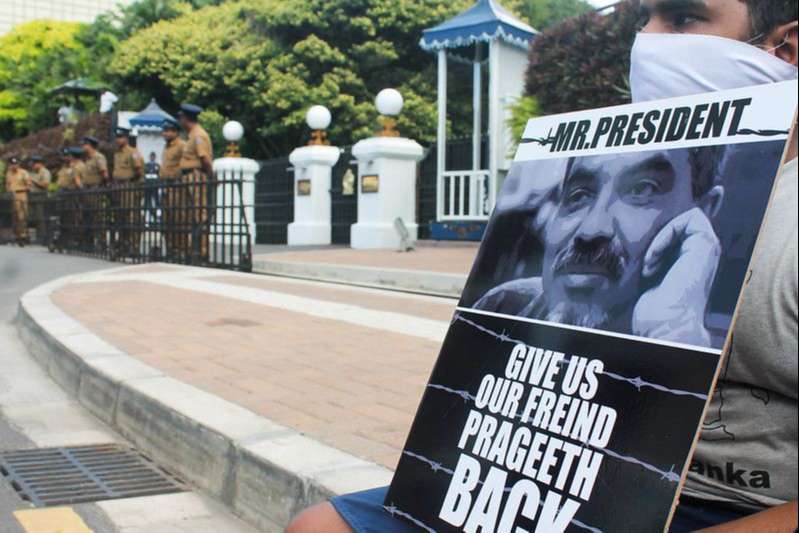 Nine Military Intelligence (MI) officers have been ordered to be remanded over the enforced disappearance of journalist Prageeth Ekneligoda.
The 9 officers were indicted in November 2019 by the Permanent Trial-at-Bar after being accused of conspiring and carrying out the abduction of Prageeth Ekneligoda in 2010.
The Permanent High Court Trial-at-Bar had in 2019 released the suspects on bail.
However, when they appeared in court today the Permanent High Court Trial-at-Bar remanded them until the 13th of June.
The accused are Lieutenant Colonel Shammi Arjun Kumararatne, R.M.P.K. Rajapaksa alias Nathan, W.V.Priyantha Dilanjan Upasena alias Suresh, Seneviratne Mudiyanselage Ravindra Rupasena alias Ranji, Yapa Mudiyanselage Chaminda Kumara Abeyratne, Seneviratne Mudiyanselage Kanishka Gunaratne, Aiyasami Balasubramaniyam, Dangaha Gamaralage Tharanga Prasad Gamage and T.E.R. Peiris. (Colombo Gazette)