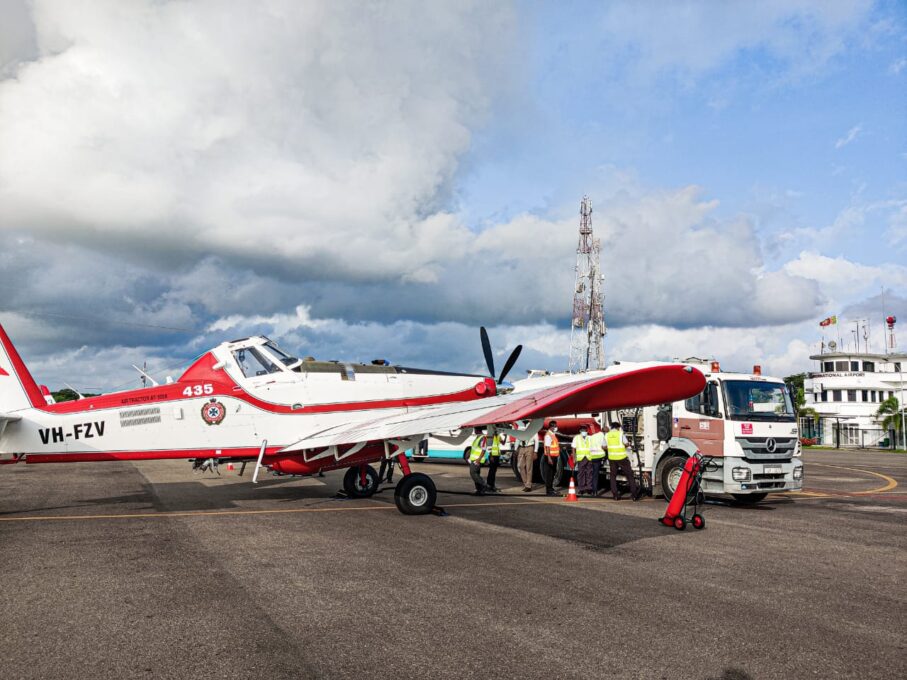 Three Air Tractors arrived at the Ratmalana Airport (Colombo International Airport Ratmalana) on a technical stop.
The planes, owned by an Australian company, were scheduled to leave for Oman today.
The Air Tractors are kept on standby every summer for possible bush fires in Europe.
The Airport and Aviation Services (Sri Lanka) (Private) Limited (AASL) ground handling team provided all basic ground handling services.
Aircraft of this nature select airports like the Ratmalana Airport for technical stops purely for convenience and lower affordable ground handling rates.
AASL said it will be able to earn a total revenue of approximately USD 12000 for the country through such services. (Colombo Gazette)