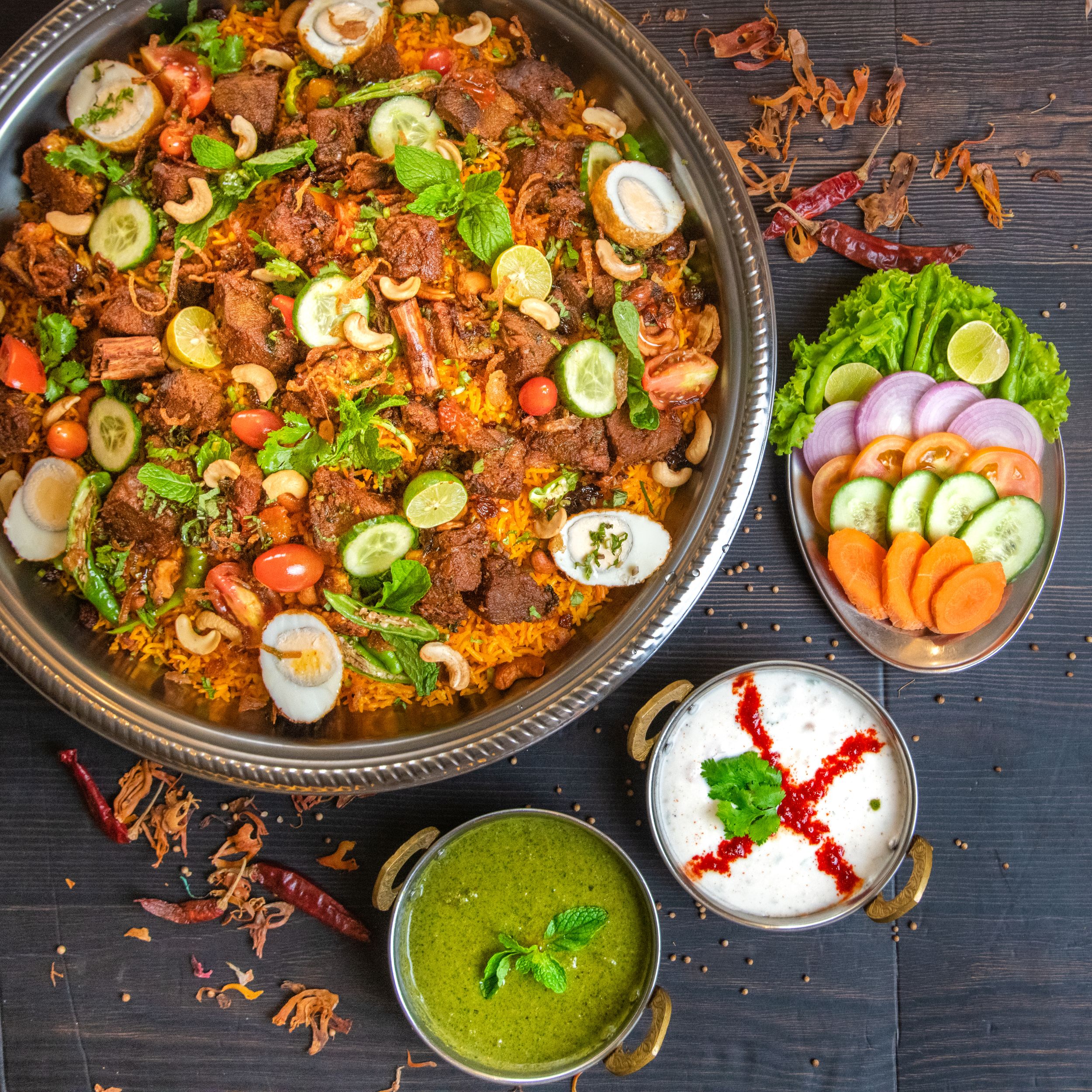 A variety of biryanis await discerning diners at Hilton Colombo until the 31st of July. The following restaurants; Graze Kitchen and Cafe Kai will feature flavorsome biryanis from the regions of Karachi, Goa and Hyderabad prepared by Indian Speciality Chef Chandan Das and team.
On the menu; KARACHI STYLE DEGI CHICKEN BIRYANI – succulent chicken and chunky potato cooked in rich Kashmir chili gravy mixed with fragrant basmati rice, GOAN FISH BIRYANI- Goan spice hinted sailfish cooked with green masala, mixed with fragrant basmati rice, HYDERABADI PESHAWARI MUTTON BIRYANI –
Tender cooked local mutton on bone in a creamy onion gravy flavoured with mint & green chili mixed with fragrant basmati rice. The biryani is served with mint chutney, raita and fresh salad. The portions are sufficient for four.
Dinning in, take-away and delivery options are available. Visit https://bit.ly/3AXsVfr to place your orders or call F&B Reservations on 2492492 for restaurant bookings.