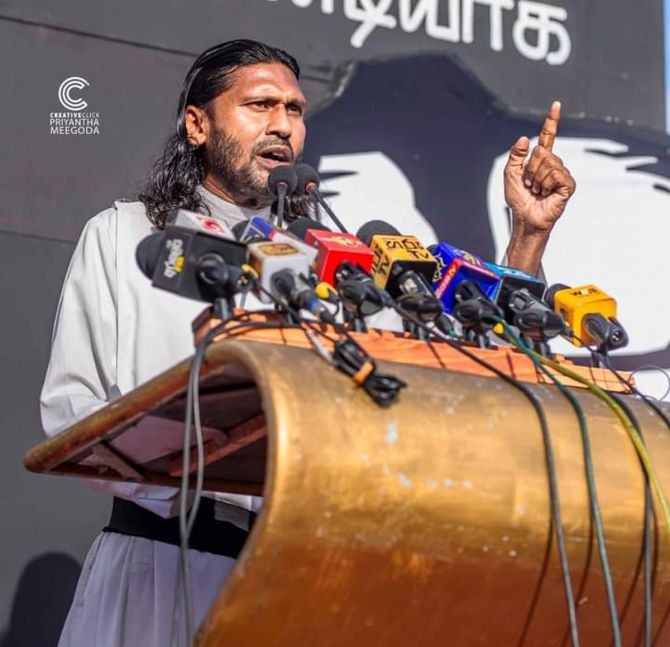 The protesters at Galle Face fear another attack following the recent military assault on the demonstrators.
Reverend Father Jeewantha Peiris, a key figure involved in the protest at Galle Face, said that they have received information of a another attack being launched.
However, he said the demonstrators will continue to push for change.
The military launched a pre-dawn raid on the Galle Face protest site last Friday, just minutes after the protesters announced that they will be withdrawing from the Presidential Secretariat.
Hundreds of troops surrounded Galle Face at approximately 1am (Friday) and stormed the Presidential Secretariat and removed the protesters.
The Police and military also destroyed tents and other structures erected around the Presidential Secretariat.
Roads leading to Galle Face were closed by the military during the operation preventing anyone from entering or leaving the premises.
A number of protesters were assaulted and arrested inside Galle Face and near the barricades placed around the area. (Colombo Gazette)