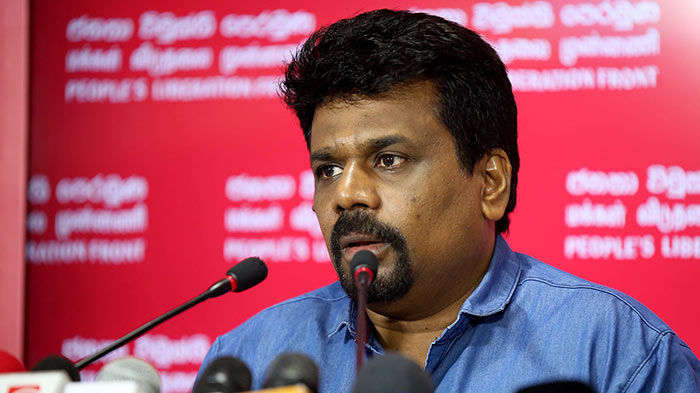 The National People's Power (NPP), or Jathika Jana Balawegaya has decided to push for early Parliament elections.
NPP Leader Anura Kumara Dissanayake said that the mandate given to the current Parliament has expired.
He said the public must be given the chance to elect new representatives to Parliament.
Speaking at an event today, Dissanayake noted that the public have been saying that the current Parliament must be bombed or flooded.
He said that the current set of Ministers cannot go before the public and discuss their issues.
Dissanayake also noted that President Ranil Wickremesinghe was appointed and not elected.
He said that among the 134 MPs who voted for Wickremesinghe to be appointed President are members of the opposition Samagi Jana Balawegaya (SJB). (Colombo Gazette)