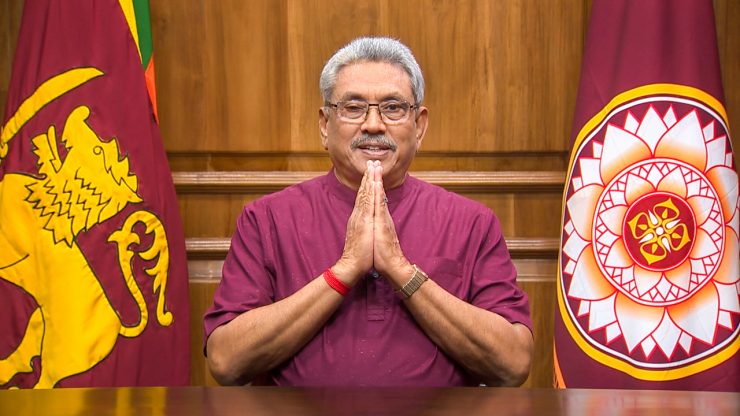 President Gotabaya Rajapaksa is to resign on 13th July, Speaker Mahinda Yapa Abeywardena said today.
The President had informed the Speaker about his decision after party leaders had met today and demanded that he step down.
The Speaker said that the President informed him that with his resignation there is no more a need for any violence in the country.
Gotabaya Rajapaksa's resignation comes after thousands stormed the President's House in Fort today.
Thousands arrived from around the country and stormed the President's House following a battle with the Police and Security Forces.
Tear gas and water cannons were used while shots were also fired by the military to try and disperse the crowd.
However, people both young and old continued to push their way past the barricades and reached the President's House.
The public went inside the house and used the facilities, including the swimming pool.
The President was not inside at the time. (Colombo Gazette)