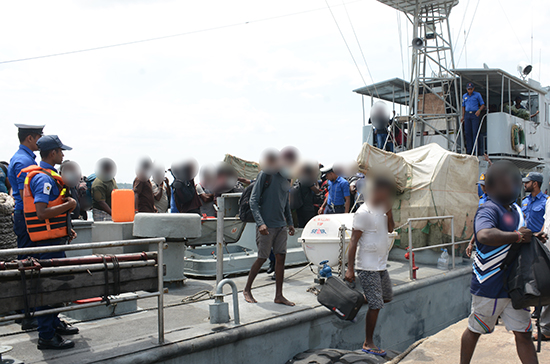 The Navy today detained another 67 people attempting to migrate by boat.
The Navy said that they were detained in the eastern seas off Kalmunai this morning (08th July 2022).
A number of people have been detained over the past several weeks while they were attempting to leave Sri Lanka illegally by boat.
Among the latest detainees are 53 males including 06 human smugglers, 06 females and 08 children. The Navy also seized the multi-day fishing trawler used in the attempt. (Colombo Gazette)