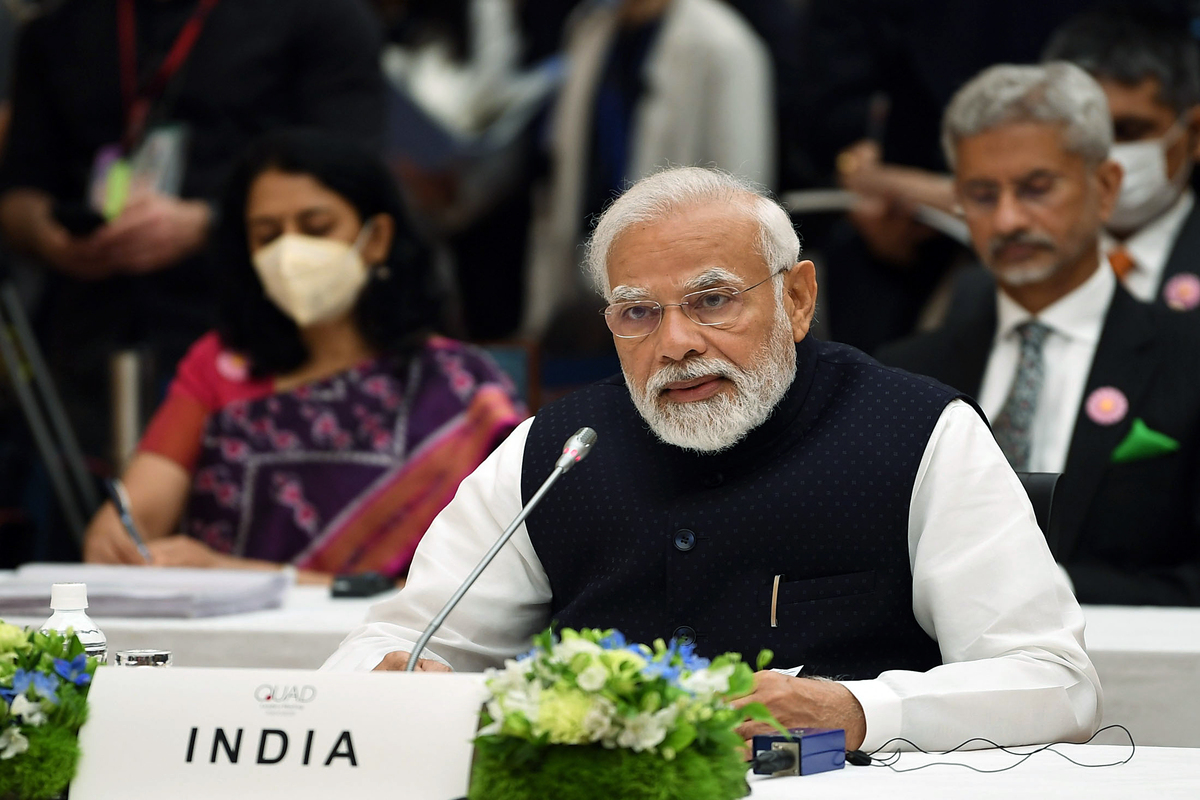 The Narendra Modi government has called for an all-party meeting on Tuesday evening to discuss the Sri Lanka crisis and explain the steps that New Delhi has been taking to ameliorate the economic hardship in the friendly nation.
"The government is calling a suo motu meeting to address the concerns of several political parties, especially in Tamil Nadu as they are worried about the Sri Lankan crisis and the influx of refugees in the state," a senior official said.
The foreign secretary is likely to make a presentation before the members on the situation in Sri Lanka and the assistance that India has given to the island nation.
India has extended support of over USD 3.8 billion in this hour of crisis for Sri Lanka as a mark of its Neighbourhood First policy. Crucial supplies of petrol, diesel as well as medicines and food have been sent at a time when there was ab acute shortage of these commodities in the island nation. India has also sent fertiliser to Sri Lanka in order to stabilise food production in the country.
In his recent meeting with Prime Minister Narendra Modi and External Affairs Minister Jaishankar, Tamil Nadu CM MK Stalin expressed his concern about the situation in Sri Lanka and asked for permission to send relief material to the crisis-ridden country. Both the DMK and AIADMK are worried on the issue.
Apart from sending humanitarian assistance, India has so far maintained a hands-off stand on the Sri Lanka crisis.
Last week, the Ministry of External Affairs said, "India stands with the people of Sri Lanka as they seek to realise their aspirations for prosperity and progress through democratic means and values, established institutions and constitutional framework."
Pointing to the financial aid that India extended to the island nation, the statement said Sri Lanka occupies a central place in its Neighbourhood First policy. "India is Sri Lanka's closest neighbour and our two countries share deep civilisational bonds," it added.
Meanwhile, Sri Lanka's protest movement reached its 100th day Sunday, having forced one president from office and now turning its sights on his successor as the country's economic crisis continues.
Gotabaya Rajapaksa fled after protesters stormed his palace on Thursday and resigned as President after he reached Singapore.
Corruption and mismanagement by his government is seen as the root cause for the collapse of the Sri Lanka economy which has forced its 22 million people to endure acute shortages of food, fuel and medicines since late last year.
Numbers at the protest site have diminished since Rajapaksa's exit, and the demonstrators have vacated three key state buildings they occupied. (Courtesy Indian Narrative)