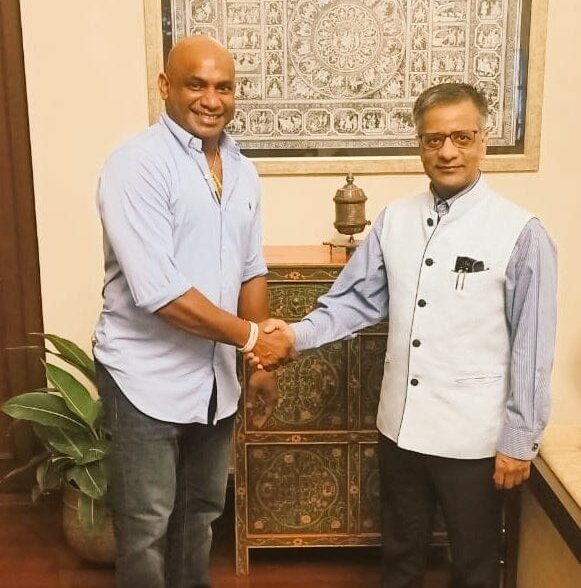 The newly appointed brand ambassador for Sri Lanka Tourism, former cricketer Sanath Jayasuriya met the Indian High Commissioner to Sri Lanka Gopal Baglay and discussed promoting tourism between both countries.
The Indian High Commission said that the meeting focused on strengthening ties between the people of India and Sri Lanka and promoting tourism as an instrument for economic recovery.
Jayasuriya, was last month both "angry" and "sad" to witness his beloved Sri Lanka grapple with the enormous financial crisis and civil unrest.
Jayasuriya hailed India for being "very helpful from the start of crisis" and for giving aid to Sri Lanka. "India is playing a big role for Sri Lanka," he added.
"After peaceful transition of president and prime minister, when politicians start a stable government, IMF, India and all friendly countries will start coming out and help Sri Lanka. India has been very helpful since the start of this crisis and India (has) given lot of aid to Sri Lanka. So we are thankful for that. India is playing a big role for Sri Lanka," Jayasuriya told news agency ANI.
In April, he met Indian High Commissioner Gopal Baglay and sought assistance to obtain essential medicines for the country. He also appreciated India's support in the form of essential supplies, including medicines. (Colombo Gazette)