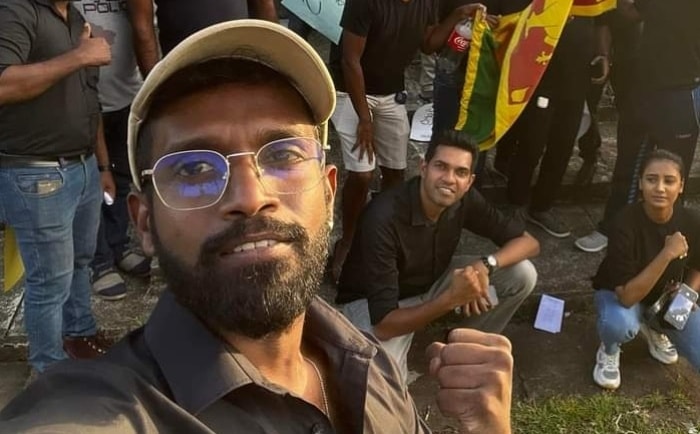 YouTuber Rathindu Senaratne, popularly known as 'Ratta', has been arrested.
He was arrested by the Colombo Crimes Division (CCD) for allegedly violating a court order during a protest staged near Bank of Ceylon Mawatha in Colombo on 21 May.
The arrest was made after Ratta arrived at the CCD today to record a statement regarding the protest staged near the Polduwa Junction on 13th July.
An overseas travel ban had also been issued against Rathindu Senaratne. (Colombo Gazette)