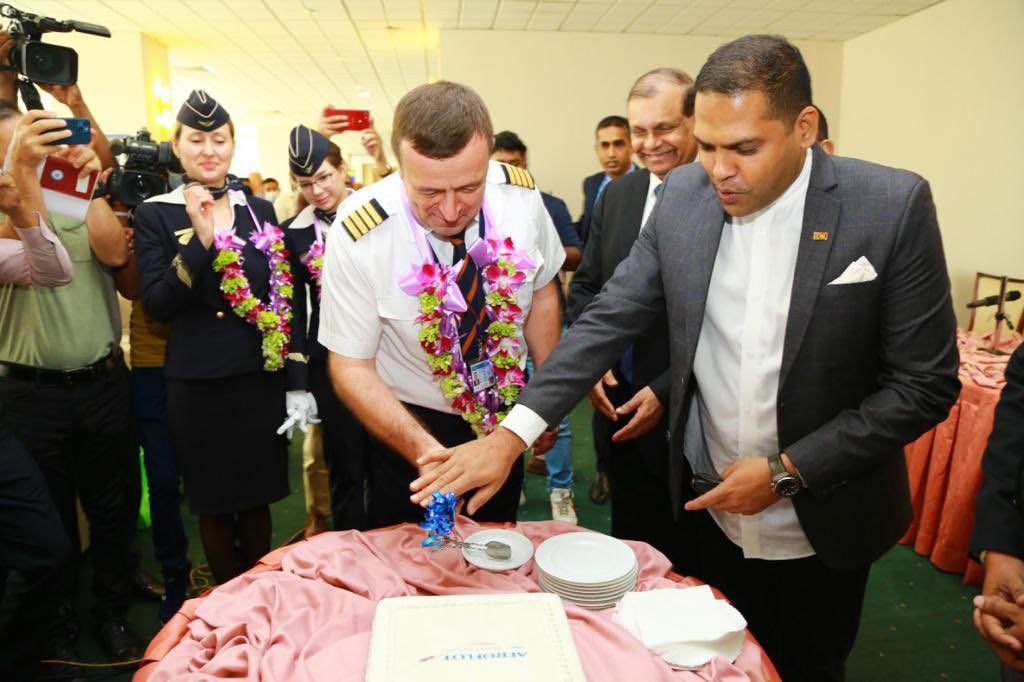 Tourism Minister Harin Fernando expressed confidence that Sri Lanka will see more tourist arrivals over the next 2 months even as Aeroflot returned to Sri Lanka today with a group of Russian tourists.
Aeroflot arrived at the Bandaranaike International Airport after a gap of 4 months.
"Happy to welcome a full @Aeroflot_World with tourists from Russia. Glad to have flights from Moscow after a 4 month period. This will lead to more tourists from around the region coming to SL for the upcoming season," Fernando tweeted.
The Russian airline resumed commercial operations to Sri Lanka, more than four months after the airline suspended its flights to Colombo after the authorities briefly detained an aircraft over a legal dispute.
On June 2, an Aeroflot flight Airbus AU 289 scheduled to depart from Colombo's Bandaranaike International Airport to Moscow with 191 passengers and 13 crew members, was grounded, as the owner of the aircraft — Celestial Aviation of Ireland — had filed a case against the airline over a pending arbitration on the lease of the aircraft in London.
Following the dispute, Aeroflot suspended its operations between Moscow and Colombo on June 4. (Colombo Gazette)