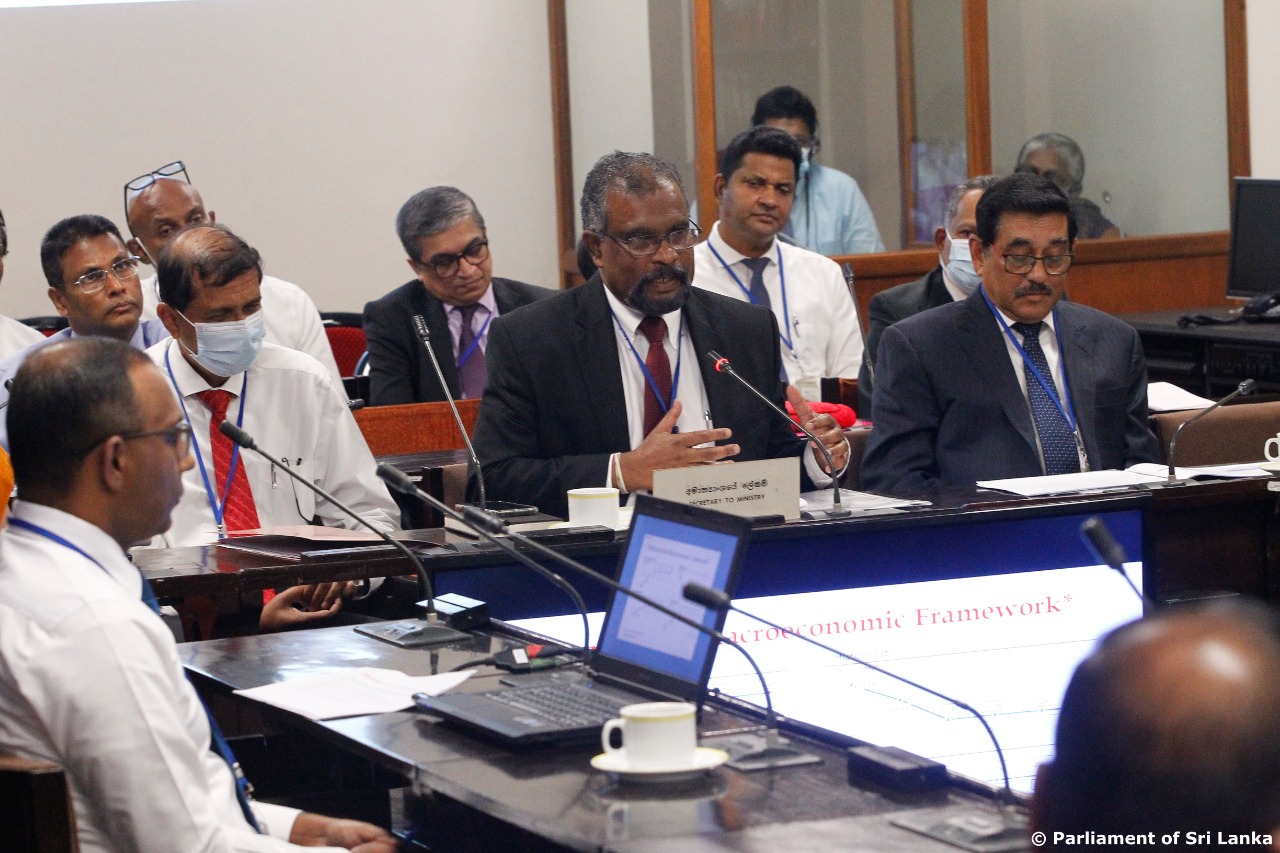 The Central Bank informed a Parliament committee that it is confident the first tranche of the financial assistance from the International Monetary Fund (IMF) will be received during the 1st quarter of 2023.
The Committee on Public Finance (CoPF) chaired by (Dr.) Harsha De Silva stressed that the committee will stand by the reforms proposed by the IMF and being executed by the Central Bank.
CoPF also raised concerns over the severe implications the IMF conditions being implimented by the Government, is having on society.
The Central Bank responded saying the IMF is wary about the social impact on vulnerable communities and has invoked certain safeguards such as expenditure ceilings to negate those effects.
When queried as to the adverse effects of market contraction due to the stifling interest rates, the Central Bank acknowledged that those measures have been taken to limit growth in order to prevent the need for greater foreign exchange, given the dwindling amount currently in the country.
Bank officials went on to reiterate that with a cash infusion via the Extended Fund Facility (EFF) from the IMF, interest rates can once again be relaxed, and the market will once again have an opportunity to expand.
The Central Bank also said that other international financing/funding institutions are not willing to partner with Sri Lanka on its debt management unless they see an IMF partnership materialize first.
The Central Bank stresses that it is imperative for Sri Lanka to lock in the bailout package.
State Minister Suren Raghavan, Members of Parliament Anura Priyadarshana Yapa, Rauf Hakeem, Chandima Weerakkodi, Harshana Rajakaruna, Vijitha Herath, Mayantha Dissanayake and Madhura Withanage were present at the meeting. (Colombo Gazette)