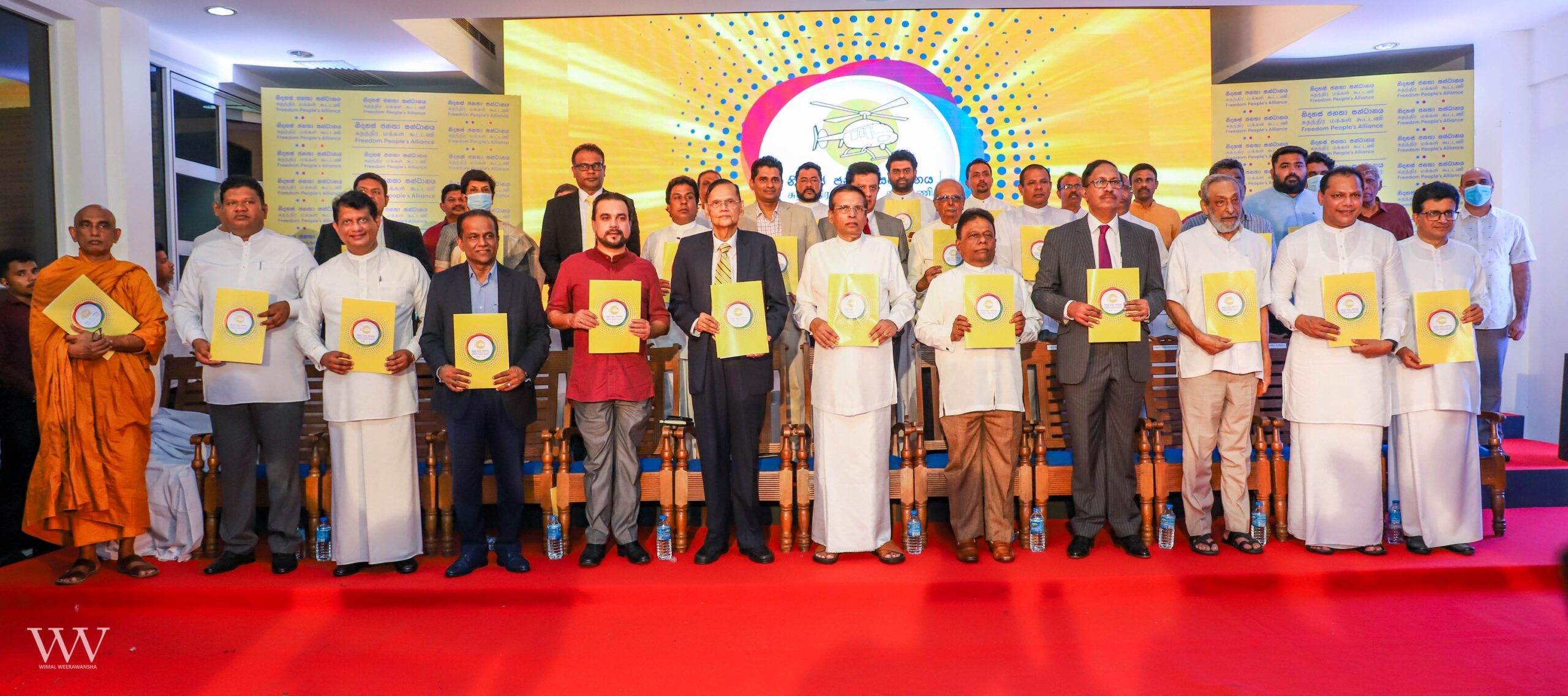 A new coalition, the Freedom People's Alliance, consisting of 12 political parties, including those led by former President Maithripala Sirisena, MPs Dullas Alaheppruma and Wimal Weerawansa, was launched today.
Former MP Thilanga Sumathipala will function as the General Secretary of the new alliance.
Party leaders said that they had formed the new alliance to face the current administration at future elections.
Former President Maithripala Sirisena said that the new alliance was formed to free the people from the issues they face.
He said that the new alliance will face the upcoming Local Government elections.
Sirisena said the new alliance is confident of winning the elections.
Weerawansa said that the new alliance does not have a single leader but a leadership board.
MP Dullas Alaheppruma said that 12 political parties and 36 members of Parliament are part of the coalition.
He invited others to also join the new alliance. (Colombo Gazette)