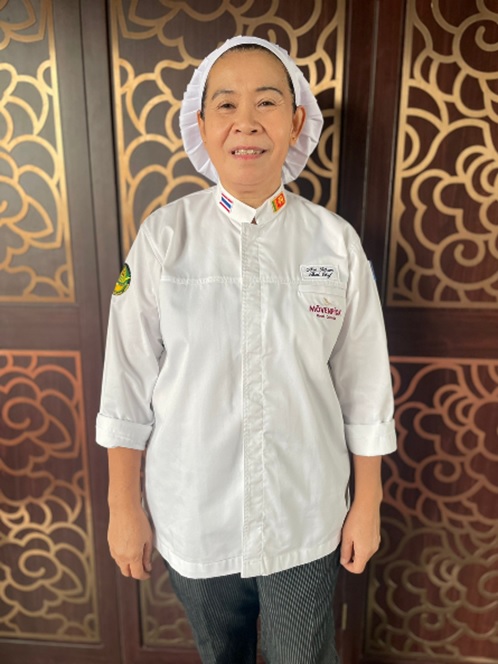 In the city hotel's endeavor to continually provide guests with novel and refreshing gastronomic experiences, three talented chefs – the famed, Chef Heenkenda, the much-loved Thai Mama and Indian culinary wizard Chef Mangal Singh have joined Mövenpick's galaxy of shining culinary experts.
These brilliant Chefs who have excelled in their respective gastronomic genres have joined the hotel's exceptional culinary team to provide guests with unforgettable dining experiences. Culinary Services Director Chef Priyantha Weerasinghe heads the handpicked culinary team at Mövenpick.
Chef Heenkenda who has introduced incredible Japanese offerings in multiple hotels has transformed The Robata, Thai and Japanese Restaurant with an outstanding culinary repertoire of Japanese Cuisine with over 30 exciting sushi dishes along with 115 new dishes that will take tastebuds straight to the land of the rising sun. Having excelled in Japanese Cuisine for nearly 2 decades he has worked in local 5-star hotels and overseas as a mentee under Japanese chefs. In Abu Dhabi Chef Heenkenda worked together with Michelin Starred Chef, Chef Eric Hunter who was his mentor for 5 years. Chef Heenkenda is a talented culinary maestro who excels in the entire gamut of Japanese Cuisine, including Sushi, Teppanyaki and Hot cuisine. His wide culinary experience will combine to make unique and inimitable, Japanese creations that Mövenpick guests can savour and enjoy with friends and family.
To greatly augment the Robata repertoire Mövenpick also welcomed Chef Arjee Jithman famously known as Thai Mama, who has transformed Thai cuisine in Sri Lanka. Hailing from Bangkok Thailand, Thai Mama discovered her passion to pursue culinary arts at an early age while helping her mother cook authentic Thai dishes at home. She later moved to Sri Lanka to further her knowledge and has made this her island home for over nine years, tantalizing both local and international tastebuds with her exceptional Thai culinary skills, taking guests on unforgettable gastronomic journeys infused with delicate herbs and sweet and sour tones. Thai Mama is delighted to provide diners at Robata with a brand-new array of her notable Thai dishes such as the spicy Tom Yum Soup, Pineapple Fried Rice, Thai Papaya Salad, Chu Chi Goon and fish fresh from the sea, marinated in curry chili paste infused with special Thai herbs.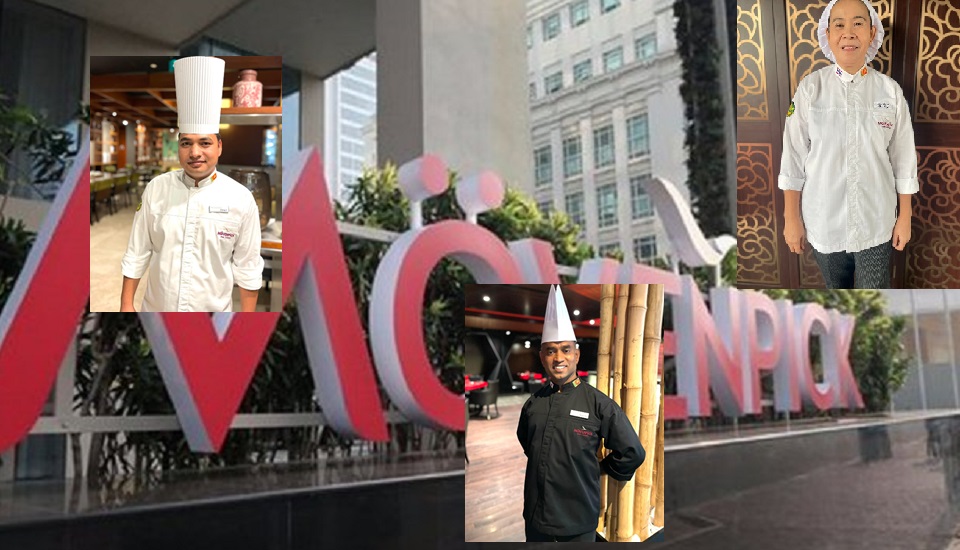 Chef Mangal Singh, who specializes in South and North Indian cuisine, has been curated the most flavorsome Indian cuisine for a decade at Sri Lankan 5-Star resorts and trendy restaurants in Mumbai and Delhi. Chef Singh will be heading the brand-new Indian Restaurant to be launched at Movenpick. Chef Singh has also studied under Chef Bruno and Chef Anack during his career stint in Thailand. With 13 years of experience in preparing Indian cuisine from the North such as Chicken Makani, Biriyani, Goan Curry and Mutton Roghan Josh, Chef Singh's Indian repertoire is wide and colourful. Guests can expect special Thalis featuring both North and South Indian favourites. Having grown up in the snowcapped misty Himalayas, Chef Singh was inspired by his mother's recipes, many of which will be delightful features at the new Indian Restaurant to be launched at Mövenpick. His favourite dishes that promise to tantalize guests include, Mutton Biriyani, Rasams, butter chicken, including a very special Indian homemade chutney.
For over half a decade the famed Swiss Brand has introduced guests in Colombo from across the world to an intriguing and fascinating gastronomic journey, encapsulated in a luxurious and artistically stunning interior. Mövenpick Globally holds a growing portfolio of more than 80 hotels in 24 countries and is a part of AccorHotels, a world-leading travel and lifestyle Group comprising 5000 hotels, resorts and residences with over 1 million rooms worldwide.