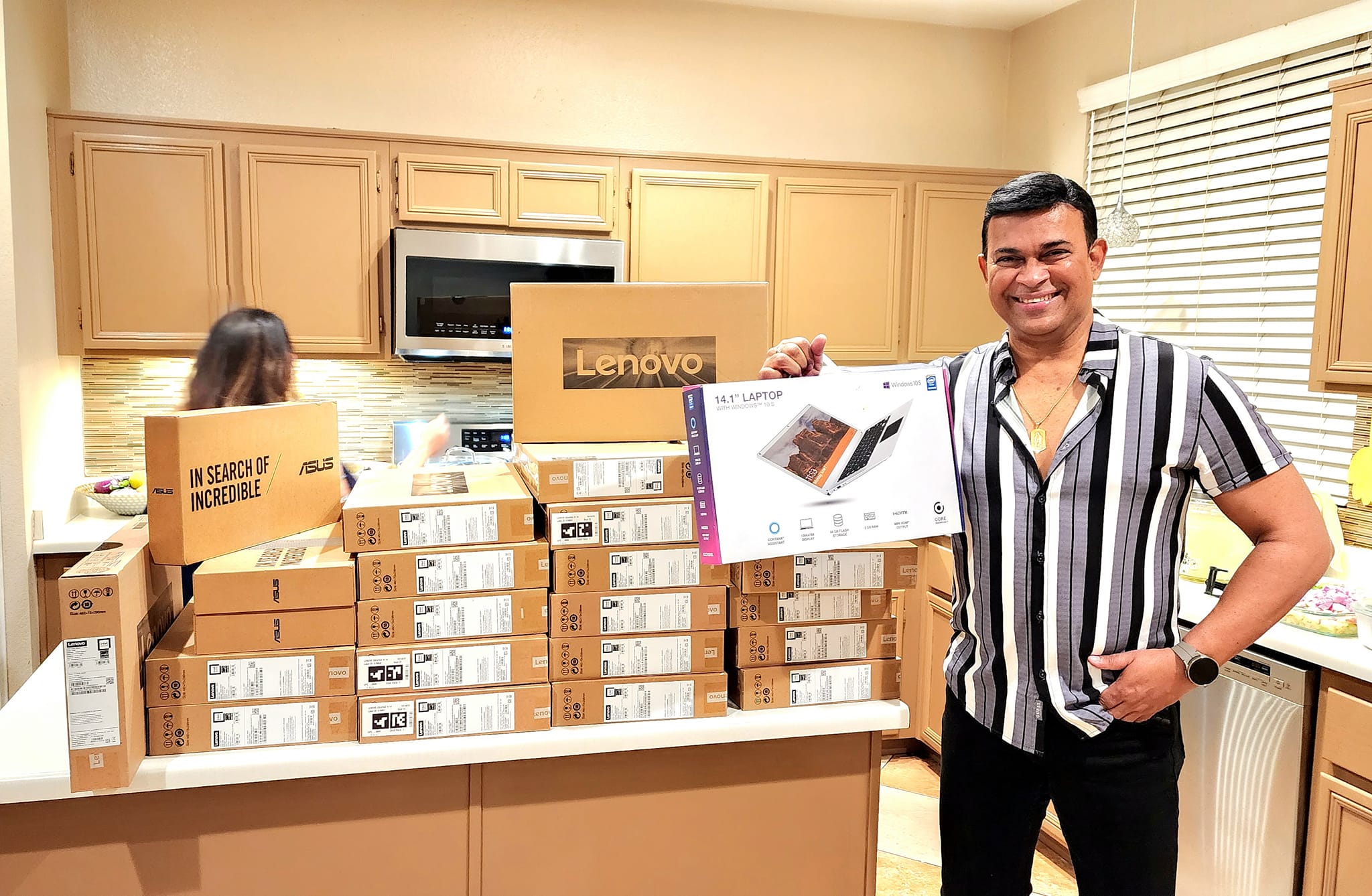 Former MP Ranjan Ramanayaka returned to Sri Lanka today to do charity and distribute laptops to needy children.
Ramanayaka told reporters at the Bandaranaike International Airport (BIA) that he had managed to collect laptops from several people in the US.
He said the laptops will be distributed to needy children in Sri Lanka, free of charge.
Asked if he has plans to contest in the upcoming Local Government elections, Ramanayaka said he cannot contest as his civic rights had been stripped by court.
Ramanayaka also said that during his visit to the US he had not found any sign of a rocket reportedly deployed from NASA by former President Mahinda Rajapaksa's son Rohitha Rajapaksa.
The former MP said he visited NASA but could not find any details of the said rocket. (Colombo Gazette)