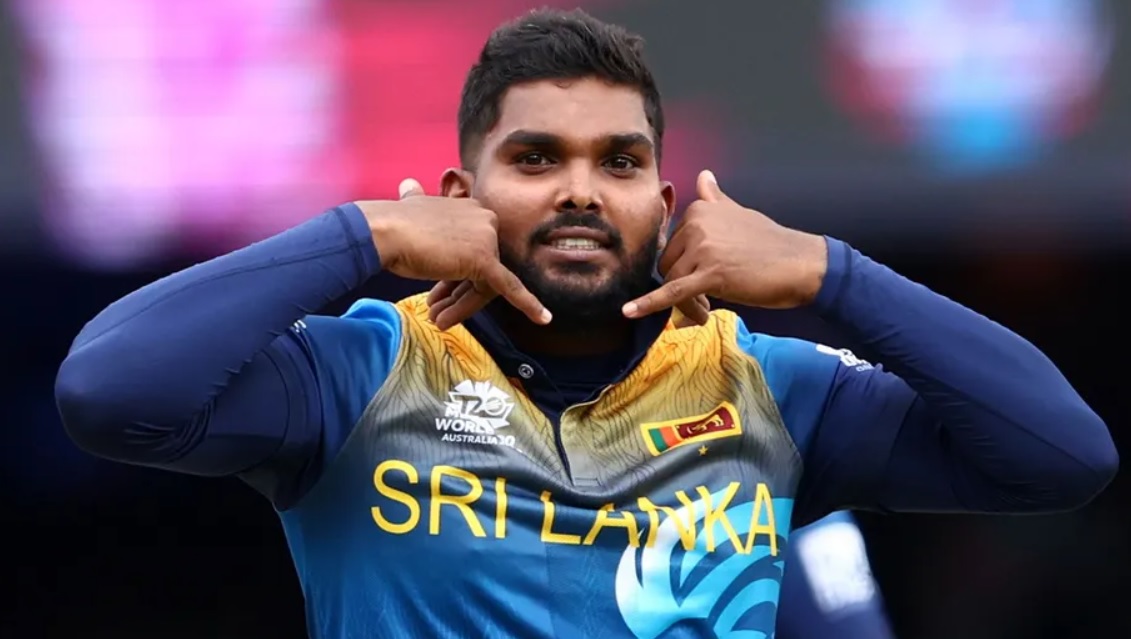 The first season of the DP World ILT20, which is set to be held in the UAE in January-February this year, will provide a fantastic opportunity for the UAE players to rub shoulders with some of the biggest names in the cricketing world.
Rohan Mustafa and Ronak Panoly, who will be a part of the Desert Vipers side in the DP World ILT20, are looking forward to picking the brains of their favourite stars during the tournament.
The top-order batter Mustafa, who has scored 1249 runs in 71 matches in his T20 career so far, said "I am really looking forward to playing alongside Colin Munro. I played with him in the Global T20 Canada, he was the captain of our side there. I am also looking forward to playing with Wanindu Hasaranga as he is one of the best leg spinners in the world."
Meanwhile, batting all-rounder Panoly, who played for the UAE in the ICC U19 World Cup earlier this year, expressed, "I would want to be around Alex Hales and try to learn from him because he is an explosive opener. I would like to incorporate some of the aspects of his game into my own. I would also like to face Wanindu Hasaranga in the nets as that would be a really good challenge."
When asked about how he started playing the game, Mustafa said, "I started playing cricket in 2003 and my father wanted me to play the sport. I kept working hard and eventually I started playing for a domestic team. Later on, I did well in the U19 circuit which helped me to find a place in the national side in 2014."
While Panoly said that he started playing the game with plastic bats, "Cricket was always a big thing for me as I am from an Indian family. I started playing the game with plastic bats and then later on I decided to take up the sport as a career. And I am glad that I have moved through the ranks and found a place in a DP World ILT20 team."
Mustafa and Panoly also spoke about how they reacted when they got to know that they will be playing in the DP World ILT20.
"I was really happy when I got to know that I will be playing for the Desert Vipers in the DP World ILT20. It's such a big team and it has so many big names. This is a dream accomplished for me as everyone wants to play in such a big league. And when you play for these kinds of teams, you get an opportunity from other teams," said Mustafa.
Meanwhile, Panoly said that he is very thankful for the opportunity, "I was really excited when I heard about the DP World ILT20. I knew that I had to work hard to get picked by a franchise. And then when the Desert Vipers offered a place in their side, I was thoroughly excited. I am really thankful for the opportunity."
The Desert Vipers will be in action when they take on Sharjah Warriors in their first match of the tournament on 15 January 2023 at the Dubai International Stadium.
Making its debut on January 13 (2023), the inaugural DP World ILT20 promises to be a high-octane competition with some of the greatest cricketing superstars on the planet set to make their way to the UAE to kick-off the league. The league will be played in a 34-match format across the UAE's exemplary, world-class cricket facilities in Dubai, Abu Dhabi and Sharjah.
Franchise teams, comprising over 100 International and 24 UAE-based players, include Abu Dhabi Knight Riders (Knight Riders Group), Desert Vipers (Lancer Capital), Dubai Capitals (GMR), Gulf Giants (Adani Sportsline), MI Emirates (Reliance Industries), and Sharjah Warriors (Capri Global).
Cricket fans across the world can catch the LIVE telecast of this exciting cricket league on ZEE's linear channels, digital platform, Zee5 as well as Zee Cinema SD, Zee Cinema HD, Zee Anmol Cinema, &Pictures HD, &Flix SD, &Flix HD, Zee Zest SD, Zee Zest HD, Zee Bangla Cinema, Zee Thirai, and on CricLife across the UAE and MENA regions.
DP World ILT20 news, updates and interactive chat can be found via https://bit.ly/3WZdE7S and @ILT20Official on YouTube, Facebook, Twitter, Instagram, TikTok, SnapChat and LinkedIn, while tickets can be purchased by visiting https://bit.ly/3jXl1hw.