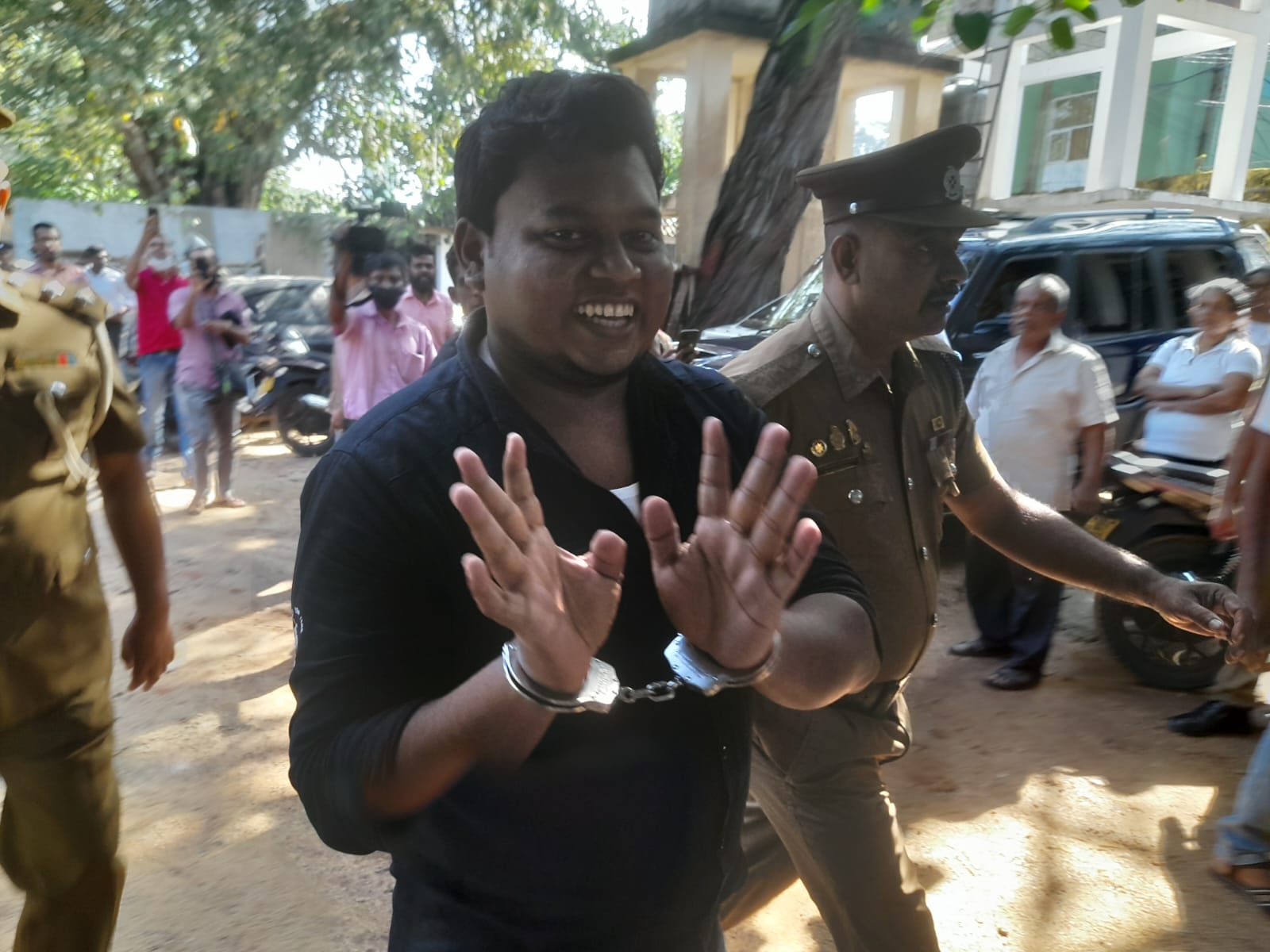 Convenor of the Inter-University Students' Federation (IUSF) Wasantha Mudalige was among over 50 people arrested for forcefully entering the Ministry of Education and staging a protest.
The protest was staged demanding that the Buddhist and Pali University be reopened.
The Police said that a number of Buddhist monks were among those arrested.
They entered the Ministry of Education at Battaramulla, erected banners inside the premises and staged a protest.
The Police later stormed the building and arrested the protesters. (Colombo Gazette)