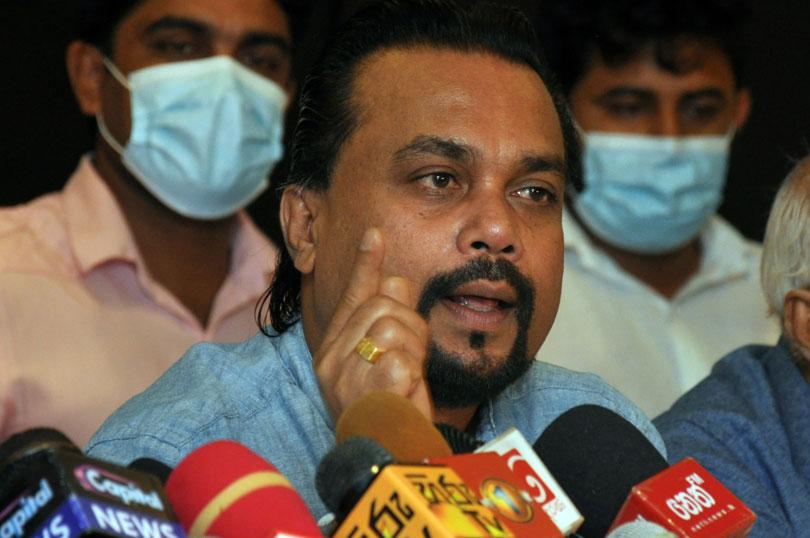 Former Minister Wimal Weerawansa today questioned a "top secret mission" by US officials to Sri Lanka.
He told Parliament that the US defence officials had met President Ranil Wickremesinghe and others in Colombo recently.
Weerawansa questioned the purpose of the visit and why they were even given VVIP treatment at the Bandaranaike International Airport.
A delegation led by U.S. Principal Deputy Assistant Secretary of Defense for Indo-Pacific Security Affairs (PDASD) Jedidiah P Royal was in Sri Lanka last week.
Weerawansa claimed the delegation had entered the country through the VVIP lounge at the airport which is mainly for Presidents and other leaders.
The former Minister also claimed that the delegation had visited the office of the State intelligence Service and discussed future procedures to follow with regards to national security.
Weerawansa urged the Government to make a statement in Parliament over the visit of the US delegation. (Colombo Gazette)