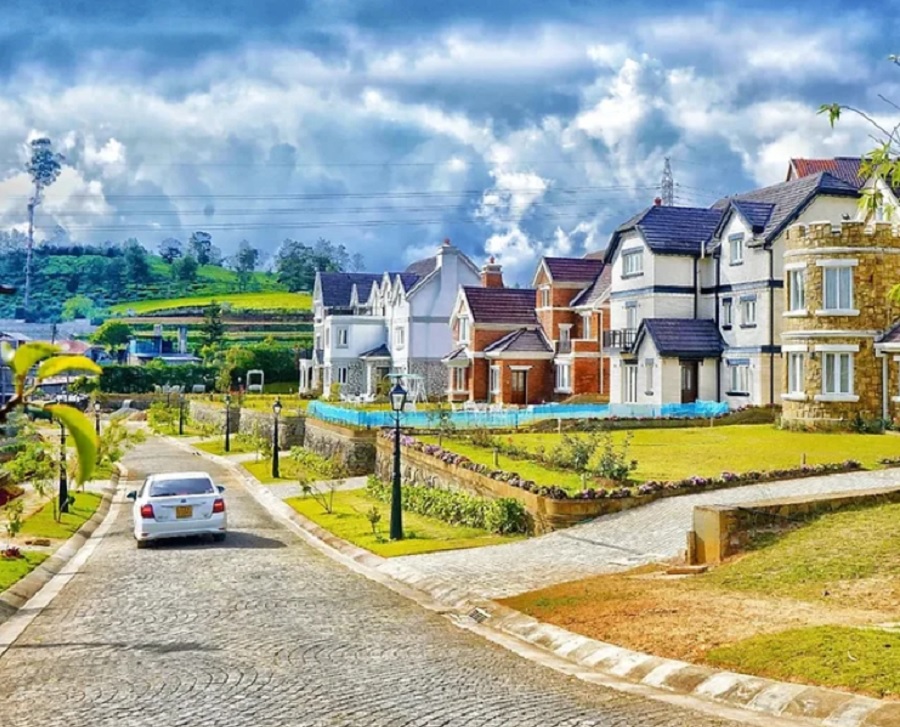 Cabinet has approved a proposal to ban the construction of new high-rise buildings in Nuwara Eliya.
A Cabinet paper was presented to ban the construction of buildings over 4 storeys high in Nuwara Eliya, Cabinet Spokesman Bandula Gunawardena said.
The Cabinet paper was presented based on a proposal made by President Ranil Wickremesinghe.
The proposal was initially made by the President at a meeting he held recently at the Nuwara Eliya District Secretariat.
The President had questioned the authorities for approving the construction of high-rise buildings in Nuwara Eliya.
He said that Nuwara Eliya has lost its historic look which earned it the name "Little England".
The President said that Nuwara Eliya should be developed by creating a pleasant environment for tourists to relax, rather than focusing on constructing large buildings.
He also noted the absence of a proper drainage system in the Nuwara Eliya City and directed the officials to implement an urgent program to address the issue.
The President highlighted the likelihood of an increase in tourist arrivals to Nuwara Eliya with the completion of the Central Expressway and stressed on the importance of developing facilities in accordance with a proper plan. (Colombo Gazette)