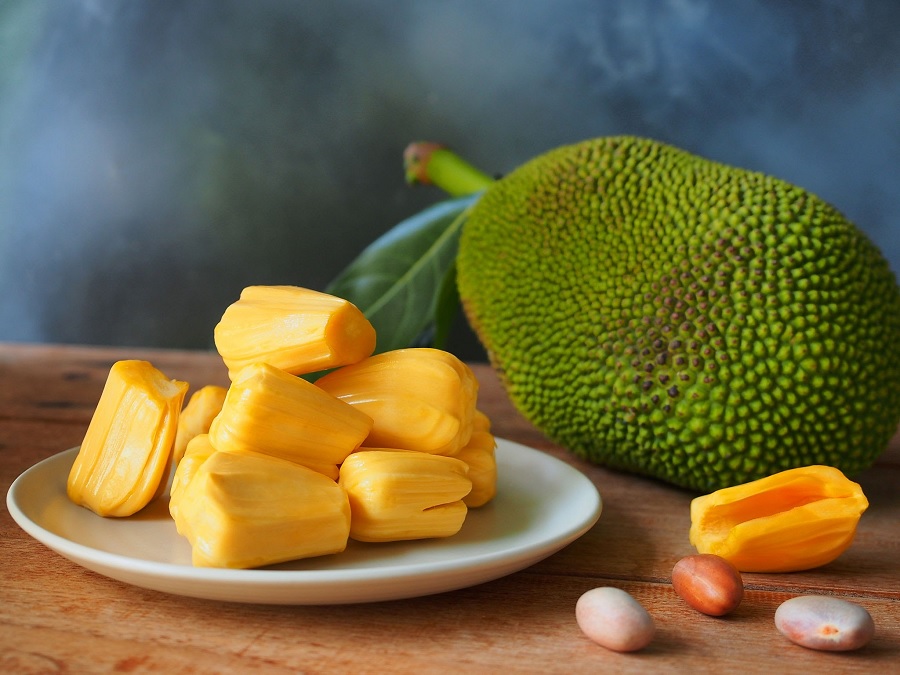 The Government has launched a program to get Sri Lankans to eat more jackfruit, as part of a food security initiative.
The first phase of the program to plant three million jackfruit trees across the country, under the theme 'Guwan Hamuda Herali Perali', was launched at the Anuradhapura Air Force Base under the patronage of President Ranil Wickremesinghe.
The program has been implemented in conjunction with the Government's food security program with the aim of creating a local and foreign jackfruit market and to promote jackfruit among the Sri Lankan people, the President's Media Division said.
Under the program, seventy five thousand jackfruit trees are expected to be planted within this year.
The book 'Guwan Hamuda Herali Perali' written about the jackfruit plantation was also presented to President Ranil Wickremesinghe.
In addition to jackfruit cultivation, this book also contains information on related products.
Minister of State for Defence Premitha Bandara Tennakoon, President's Senior Adviser on National Security and Chief of Presidential Staff Sagala Ratnayake, Secretary of the Ministry of Defence General Kamal Gunaratne (Rtd) and several others attended the event. (Colombo Gazette)