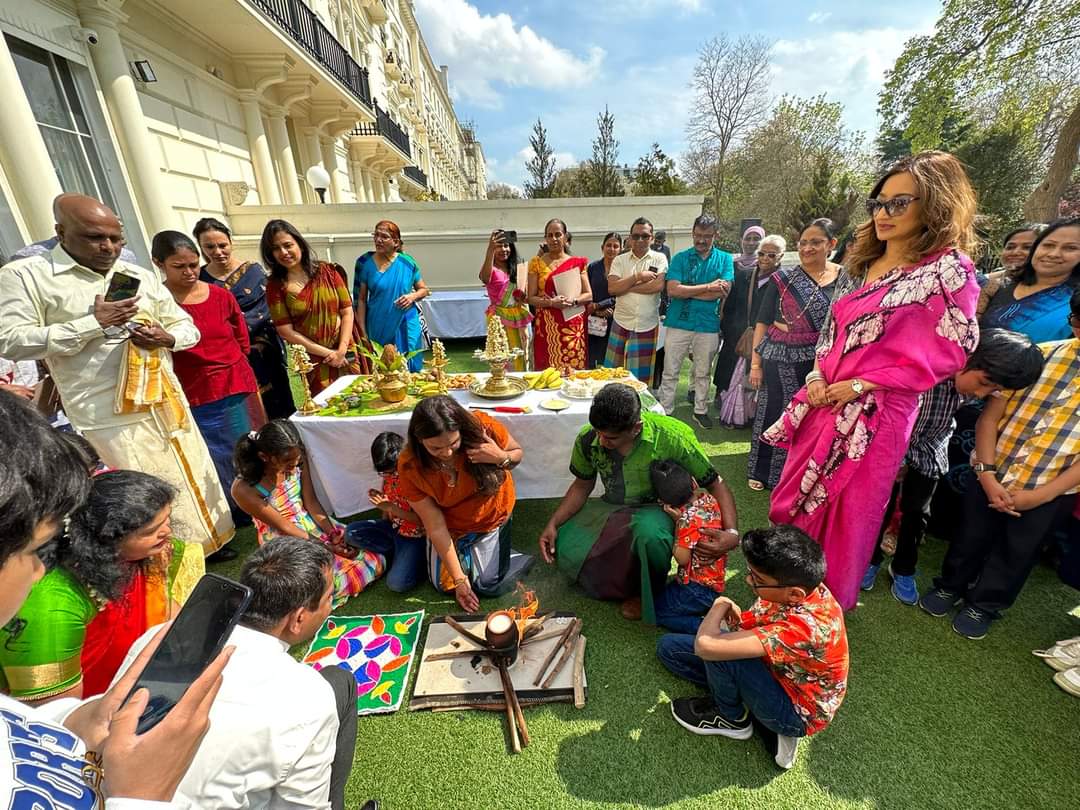 The role played by the overseas Sri Lankan community in the country's development has been appreciated.
Speaker Mahinda Yapa Abeywardana highlighted the importance of the overseas Sri Lankan community in the country's development and appreciated their continued support to Sri Lanka.
He expressed these views at the Sri Lankan New Year festival 2023 organised by the High Commission of Sri Lanka together with the Sri Lanka Tourism Promotion Bureau which was held at the High Commission premises.
The event began with the lighting of the traditional oil lamp by the Chief Guest, Speaker of the Parliament of Sri Lanka Mahinda Yapa Abeywardana, who was in the UK to attend the Commonwealth Parliamentary Association Mid Year Meeting of the Executive Committee.
Speaking at the event, High Commissioner Saroja Sirisena stated that the objective of the event is to connect second and third generations of the British Sri Lankan community with the country of their parents' heritage. She invited the first generation British Sri Lankans to relive memories of their childhood and to pass those memories to their children by visiting Sri Lanka.
The programme included performing of New Year traditions by two families representing Sinhala and Tamil communities. Both children and adults enjoyed playing new year games such as lime on the spoon, counting seeds of the papaya, biscuit eating competition, kana muttiya and placing the eye on the elephant.
Over 100 British Sri Lankans participated at the event. The attendees were served with traditional New Year delicacies. (Colombo Gazette)