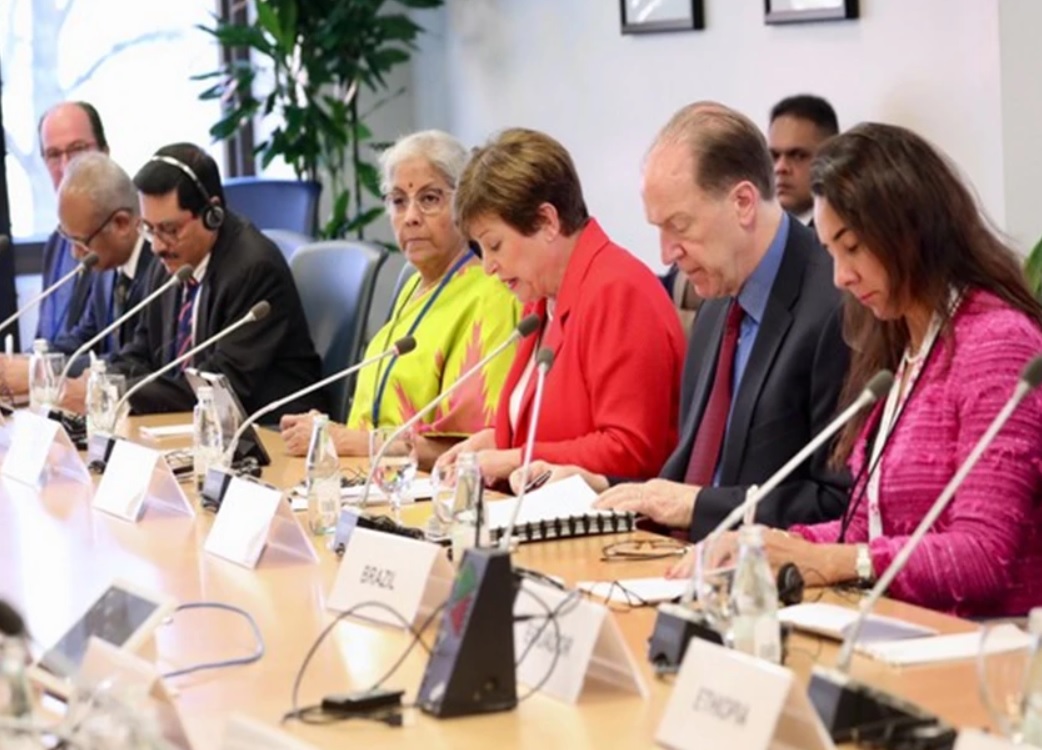 Sri Lanka participated in a global sovereign debt roundtable meeting where debt sustainability and debt restructuring challenges and ways to address them were discussed.
The Global Sovereign Debt Roundtable (GSDR) was held in Washington with the participation of International Monetary Fund Managing Director Kristalina Georgieva, World Bank Group President David Malpass and Indian Minister of Finance Nirmala Sitharaman, co-chairs of the GSDR.
"We are grateful to all the participants that included Paris Club and non-Paris Club creditors, debtor countries, and representatives of the private sector. The discussion focused on the actions that can be taken now to accelerate debt restructuring processes and make them more efficient, including under the G20 Common Framework," a joint statement issued following the meeting said.
The statement said that the participants agreed on the importance to urgently improve information sharing including on macroeconomic projections and debt sustainability assessments at an early stage of the process.
The IMF and World Bank will rapidly issue staff guidance on information sharing at each stage of the restructuring process.
The meeting discussed the role of Multilateral Development Banks (MDBs) in these processes through the provision of net positive flows of concessional finance. The International Development Association's (IDA) provision of positive net flows and the ex-ante implicit debt relief through increased concessionality and grants to countries facing higher risks of debt distress was welcomed.
To clarify key concepts to support predictability and fairness of debt restructuring processes, a workshop will be organized in the next weeks on how to assess and enforce comparability of treatment. Moreover, further work will be undertaken on principles regarding cut-off dates, formal debt service suspension at the beginning of the process, treatment of arrears, and perimeter of debt to be restructured, including with regards to domestic debt. This work will also help in clarifying potential timetables to accelerate debt restructurings.
The IMF, World Bank and the G20 Presidency will continue to work closely together and with other partners to further support the international response to current debt challenges.
Participants to the meeting included the three co-chairs (International Monetary Fund, World Bank and India as G20 Presidency), official bilateral creditors (China, France as chair of the Paris Club, Japan, Saudi Arabia, United Kingdom, United States), debtor countries (Ecuador, Ethiopia, Ghana, Sri Lanka, Suriname, Zambia), Brazil as the forthcoming 2024 G20 Presidency and private sector representatives (Institute of International Finance, International Capital Markets Association, BlackRock, Standard Chartered). (Colombo Gazette)