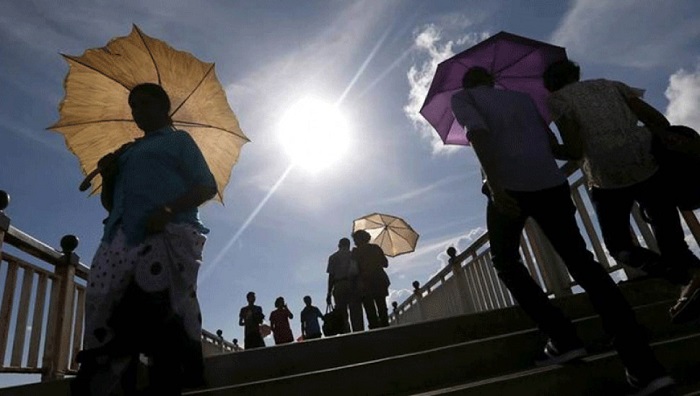 The sun will be directly over Sri Lanka from 5th to 15th April 2023, the Department of Meteorology said today.
Issuing a statement, the Department of Meteorology said that on the apparent northward relative motion of the sun, it is going to be directly over the latitudes of Sri Lanka from 05th to 15th of April.
The nearest areas of Sri Lanka over which the sun will be overhead tomorrow (06th) are Udugama, Nelluwa, Maduwanwala Kumbukwewa and Yala at about 12:13 noon.
Meanwhile, the Department of Meteorology also said that showers or thundershowers will occur at several places in the Western, Sabaragamuwa, Southern, Uva, Central, North-Western and North-Central provinces and in the Mannar district in the afternoon or at night. Fairly heavy showers above 50mm are likely at some places as well.
The general public have been requested to take adequate precautions to minimize damages caused by temporary localized strong winds and lightning during thundershowers. (Colombo Gazette)